Top 100 Most Anticipated Films of 2013: #42. Amat Escalante's Heli
By Eric Lavallee on January 14, 2013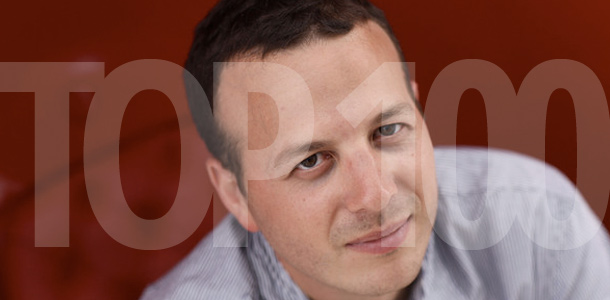 Heli
Director: Amat Escalante
Writers: Escalante and Gabriel Reyes
Producer(s): Mantarraya
U.S. Distributor: Rights Available
Cast: TBA
Information is so scarce on the production, yet I've been keeping tabs on Amat Escalante's third film since it won the 2010 Sundance Institute and NHK award (same year as Andrey Zvyagintsev's "Elena" and Benh Zeitlin's "Beasts of the Southern Wild"). Escalante calls the film a cross between Sangre and Los bastardos.
Gist: Shot in various locations outside the city of Guanajuato, where most citizens work for an automobile assembly plant or the local drug cartel, Heli is confronted with police corruption, drug trafficking, sexual exploitation, love, guilt and revenge in the search for his father who has mysteriously disappeared.
Release Date: Third times a charm – this should be at the Cannes Film Festival once again. Followed by North American debuts at NYFF and/or AFI Film Fest.
Eric Lavallée is the founder, editor-in-chief and film critic at IONCINEMA.com (founded in 2000). Eric splits his time between his home base in Montreal, NYC, and is a regular at Sundance, Cannes and TIFF. He has a BFA in Film Studies at the Mel Hoppenheim School of Cinema. In 2013 he served as a Narrative Competition Jury Member at the SXSW Film Festival. Top Films From Contemporary Film Auteurs: Almodóvar (Talk to Her), Coen Bros. (Fargo), Dardennes (La Promesse), Haneke (Caché), Hsiao-Hsien (Three Times), Kar-wai (In the Mood for Love), Kiarostami (Taste of Cherry), Lynch (Mulholland Dr.), Tarantino (Pulp Fiction), Van Sant (My Own Private Idaho), von Trier (Breaking the Waves)
Hannah Fidell
"I absolutely had her in mind for this film when I was writing it and she was attached to the project basically from day one." Read more

Review

Interviews

In Theaters

11 Dec

06 Dec

29 Nov

27 Nov

22 Nov

15 Nov

08 Nov

01 Nov

18 Oct

16 Oct

Masthead

Facebook
Coming Soon
Copyright © 2013 IONCINEMA.com