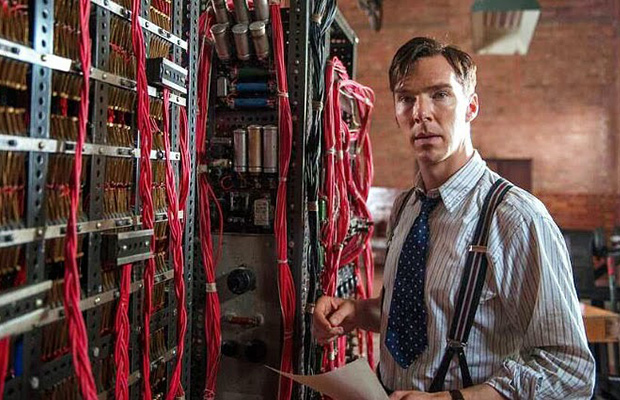 The Imitation Game
Director: Morten Tyldum
Writer: Graham Moore
Producers: Nora Grossman, Ido Ostrowsky, Teddy Schwarzman
U.S. Distributor: The Weinstein Co.
Cast: Benedict Cumberbatch, Keira Knightley, Matthew Goode, Mark Strong
This is Norwegian director Morten Tyldum's highly anticipated follow-up to his international breakout success, 2011's Headhunters. We're happy to see him back with another dose of twisty suspense. If the film sounds familiar it's because there was a 2001 film called Enigma, directed by Michael Apted that was, very loosely, based on the same mathematician. We're certain Tyldum's will usurp a superior status, especially considering the numbingly busy Benedict Cumberbatch is headlining.
Gist: English mathematician and logician, Alan Turing, helps crack the Enigma code during World War II.
Release Date: The Weinstein Co. were so confident about the title that they just grabbed it for a cool 7 million. Expect a nice, fat premiere slot at Toronto with perhaps Venice as a competitive possibility.
More Top 200 Most Anticipated Films of 2014
Nicholas Bell is a Los Angeles based film critic/journalist for IONCINEMA.com, covering film festivals such as Sundance, Cannes, TIFF, AFI, as well as weekly film reviews. Nicholas is also a regular contributor to men's fashion periodical, MM Magazine. Top Films From Contemporary Film Auteurs: Almodóvar (All About My Mother), Coen Bros. (No Country For Old Men), Dardenne Bros. (The Kid With a Bike), Haneke (The Piano Teacher), Hsiao-Hsien (Flight of the Red Balloon), Kar-wai (In The Mood For Love), Kiarostami (Close-Up), Lynch (Blue Velvet), Tarantino (Inglourious Basterds), Van Sant (My Own Private Idaho), von Trier (Dogville), Zulawski (Possession), Carax (Mauvais Sang)
You may also like...
Zachary Wigon (The Heart Machine)
"to know someone, you really have to be granted an unimpeded view into the intimate details of their life, and this is something that we think technology affords us" Read more

Review

Advertisement

Interviews

In Theaters

05 Dec

03 Dec

14 Nov

07 Nov

31 Oct

31 Oct

24 Oct

Masthead

Facebook
Coming Soon
12/19/14
12/24/14
12/31/14
01/16/15
02/27/15
03/06/15