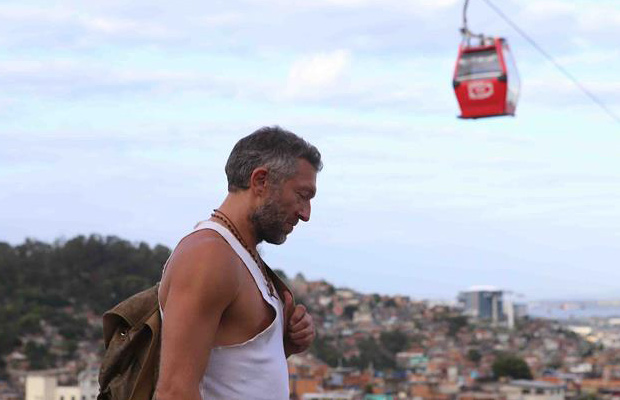 Rio, I Love You
Director: Stephan Elliott, Fernando Meirelles, José Padilha, Paolo Sorrentino, Vicente Amorim, Guillermo Arriaga, Im Sang-soo, Nadine Labaki, Carlos Saldanha, Andrucha Waddington
Writer(s): Fellipe Barbosa, Im Sang-soo, Nadine Labaki, Khaled Mouzannar, Carlos Saldanha, Andrucha Waddington
Producer: Emmanuel Benbihy
U.S. Distributor: Rights Available
Cast: Rodrigo Santoro, Emily Mortimer, Jason Isaacs, Vincent Cassel, Harvey Keitel, Wagner Moura, Nadine Labaki
While we're generally weary of anthology film, we can't help but be impressed by the collection of talented filmmakers who've participated on the project namely those who aren't actual residents from Brazil.
Gist: This is the third in a series following Paris, je t'aime and New York, I Love You.
Release Date: Not impossible for Brazil to splash in Cannes' Un Certain Regard sidebar.
Eric Lavallée is the founder, editor-in-chief and film critic at IONCINEMA.com (founded in 2000). Eric splits his time between his home base in Montreal, NYC, and is a regular at Sundance, Cannes and TIFF. He has a BFA in Film Studies at the Mel Hoppenheim School of Cinema. In 2013 he served as a Narrative Competition Jury Member at the SXSW Film Festival. Top Films From Contemporary Film Auteurs: Almodóvar (Talk to Her), Coen Bros. (Fargo), Dardennes (La Promesse), Haneke (Caché), Hsiao-Hsien (Three Times), Kar-wai (In the Mood for Love), Kiarostami (Taste of Cherry), Lynch (Mulholland Dr.), Tarantino (Pulp Fiction), Van Sant (My Own Private Idaho), von Trier (Breaking the Waves)
You may also like...
Eskil Vogt (Blind)
"While I was developing another film to direct I was reading a book written by a friend of mine, Terje Holtet Larsen, where one of the characters is blind." Read more

Review

Advertisement

Interviews

Masthead

Facebook