Top 200 Most Anticipated Films for 2014: #184. Anthony Burns' North of Hell
By Eric Lavallee on February 4, 2014
@ioncinema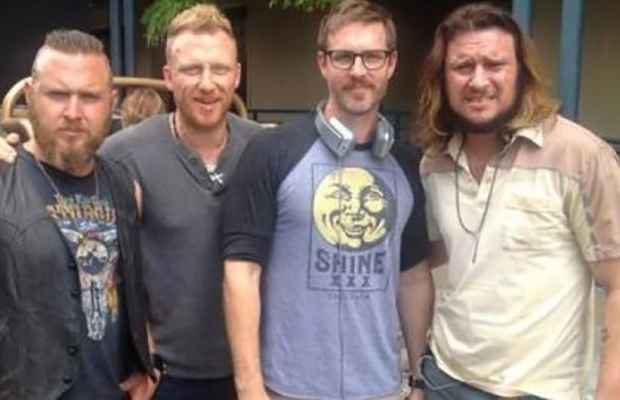 North of Hell
Director: Anthony Burns
Writer(s): Carlo Allen, Ted Elrick, Tom Lavagnino
Producer(s): Burns, A.J. Buckley, Jeff Culotta and Darko Ent.'s Sean McKittrick
U.S. Distributor: Rights Available
Cast: Katherine Heigl, Jordana Brewster, Patrick Wilson
2010's Skateland, a Sundance Dramatic Comp entry played well in Park City and it found tlc support but the coming-of-ager didn't find it's audience when released theatrically so we're hoping that Anthony Burns' North of Hell (a dramedy with a little more acting clout) retains some of the filmmaker's atmospheric prowess.
Gist: Based on a story by Carlo Allen, Ted Elrick and Tom Lavagnino, and scripted by Anthony Burns, this is about a seductive and scheming new hire causes dangerous problems for a businessman who is married to a bi-polar, obsessive-compulsive woman.
Release Date: With Sundance out of the equation, we now think this could land at Tribeca or TIFF.
Eric Lavallée is the founder, editor-in-chief and film critic at IONCINEMA.com (founded in 2000). Eric splits his time between his home base in Montreal, NYC, and is a regular at Sundance, Cannes and TIFF. He has a BFA in Film Studies at the Mel Hoppenheim School of Cinema. In 2013 he served as a Narrative Competition Jury Member at the SXSW Film Festival. Top Films From Contemporary Film Auteurs: Almodóvar (Talk to Her), Coen Bros. (Fargo), Dardennes (La Promesse), Haneke (Caché), Hsiao-Hsien (Three Times), Kar-wai (In the Mood for Love), Kiarostami (Taste of Cherry), Lynch (Mulholland Dr.), Tarantino (Pulp Fiction), Van Sant (My Own Private Idaho), von Trier (Breaking the Waves)
You may also like...
Review

Advertisement

Interviews

In Theaters

21 Aug

14 Aug

07 Aug

06 Aug

31 Jul

24 Jul

17 Jul

10 Jul

03 Jul

01 Jul

Masthead

Facebook

Lance Edmands (Bluebird)
"We discussed how much of the look would be inspired by this era, the last time people really had the money to renovate things. The house that the main family lives in was totally empty and falling apart when we picked it." Read more