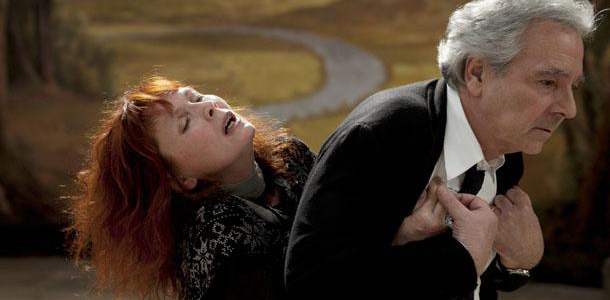 Prior to the fest announcing the line-up, there was talk that the 90 year-old Alain Resnais' latest would be receiving an April domestic release in France spoiling its chances for a festival showing, but the moment the switch was made, fans of one of the grandfathers of French cinema were pretty much certain that they'd have a solid chance at seeing one of their critical faves (as was the case with Les Herbes Folles – Wild Grass) deliver one more noteworthy item. It appears that this might be the case once again. Starring Sabine Azéma, Pierre Arditi, Lambert Wilson and Anne Consigny, Vous n'avez encore rien vu tells a tale from beyond the grave, celebrated playwright Antoine d'Anthac gathers together all his friends who have appeared over the years in his play "Eurydice". These actors watch a recording of the work performed by a young acting company, La Compagnie de la Colombe. Do love, life, death and love after death still have any place on a theater stage? It's up to them to decide. And the surprises have only just begun… So far, our French critics are especially high on this number, and soon we'll be receiving a more precise idea on how the film fared once more results come in. Click the image to enlarge!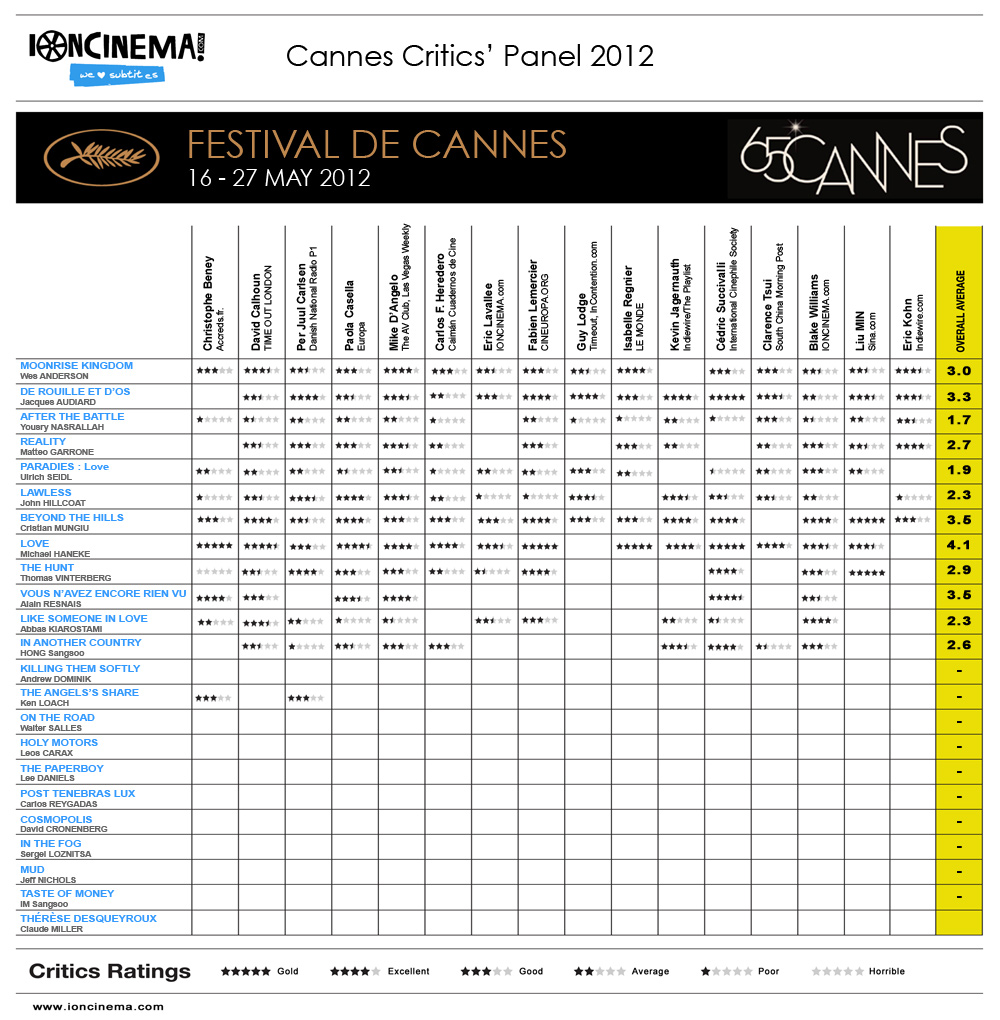 Eric Lavallée is the founder, editor-in-chief and film critic at IONCINEMA.com (founded in 2000). Eric splits his time between his home base in Montreal, NYC, and is a regular at Sundance, Cannes and TIFF. He has a BFA in Film Studies at the Mel Hoppenheim School of Cinema. In 2013 he served as a Narrative Competition Jury Member at the SXSW Film Festival. Top Films From Contemporary Film Auteurs: Almodóvar (Talk to Her), Coen Bros. (Fargo), Dardennes (La Promesse), Haneke (Caché), Hsiao-Hsien (Three Times), Kar-wai (In the Mood for Love), Kiarostami (Taste of Cherry), Lynch (Mulholland Dr.), Tarantino (Pulp Fiction), Van Sant (My Own Private Idaho), von Trier (Breaking the Waves)
You may also like...
Trieste Kelly Dunn
"I focused on feeling wronged and that something was taken from her, and that taking it from someone else who deserved it felt heroic and right, despite it being wrong and irrational." Read more

Review

Interviews

In Theaters

11 Apr

04 Apr

02 Apr

28 Mar

21 Mar

14 Mar

07 Mar

28 Feb

21 Feb

Masthead

Facebook