2013 Cannes Film Festival Predictions: Asghar Farhadi's The Past
By Moen Mohamed on April 14, 2013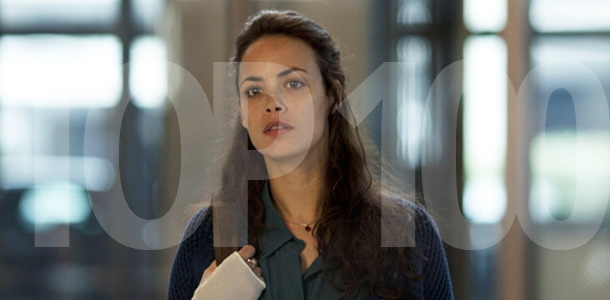 #3. Asghar Farhadi's The Past
Gist: Farhadi returns to the spotlight after the success of 2011′s A Separation, with a domestic drama about an Iranian man leaving his French wife and 2 children to return to Iran, only to be summoned back to France after his wife asks him for a divorce.  With Tahar Rahim (A Prophet) and Berenice Bejo (The Artist).
Prediction: Here's the math: You have the starlet of The Artist (Bejo), the "it" actor of the Croisette a couple of years back for A Prophet (Rahim), you have a Foreign Film Oscar winner (Farhadi), a shot in Paris – French language film. Memento Films can't wait to unveil this to international auds. Main Competition berth is most assured.

Moen Mohamed is a Toronto-based cinephile/journalist for IONCINEMA.com, covering film festivals such as Hot Docs and the Cannes film festival. Top Films From Contemporary Film Auteurs: Almodóvar (LIVE FLESH), Coen Bros. (FARGO), Dardenne Bros. (ROSETTA), Haneke (CODE INCONNU), Hsiao-Hsien (THE PUPPETMASTER), Kar-wai (IN THE MOOD FOR LOVE), Kiarostami (WHERE IS THE FRIEND'S HOME?), Lynch (MULHOLLAND DR), Tarantino (JACKIE BROWN), Van Sant (GERRY), von Trier (DOGVILLE)
You may also like...
Zachary Wigon (The Heart Machine)
"to know someone, you really have to be granted an unimpeded view into the intimate details of their life, and this is something that we think technology affords us" Read more

Advertisement

Review

Interviews

In Theaters

24 Oct

17 Oct

10 Oct

03 Oct

Masthead

Facebook
Coming Soon
10/31/14
10/31/14
11/07/14
11/14/14
12/19/14
12/24/14