2013 Sundance Film Festival Predictions: Derek Cianfrance's The Place Beyond The Pines
By Eric Lavallee on November 21, 2012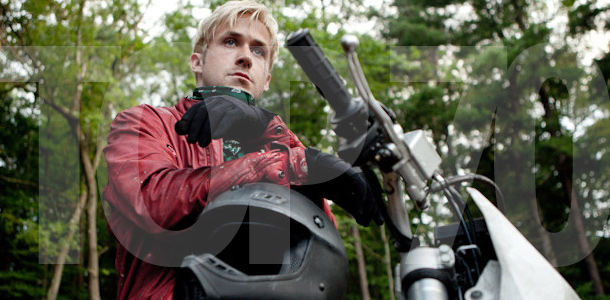 Considering that Derek Cianfrance showcased his first two films, Brother Tied (Sundance '98) and Blue Valentine (2010) in Park City and since The Place Beyond The Pines launched at the Toronto Int. Film Festival with no subsequent festival release afterwards, Focus Features might be considering a U.S premiere spot before the theatrical release set for March 29th. With about 10 slots in the Spotlight section, chances are low as the fest favors foreign film titles over U.S. pics (only Lynn Shelton's Your Sister's Sister broke into the line-up last year) but this is an epic that would be difficult to pass up.
Gist: Luke (Ryan Gosling) is a professional motorcycle rider who turns to bank robberies to support his newborn son. But when he crosses paths with a rookie police officer (Bradley Cooper), their violent confrontation spirals into a tense generational feud. The Place Beyond the Pines is a rich dramatic thriller, tracing the intersecting lives of fathers and sons, cops and robbers, heroes and villains.
Production Co./Producers: Electric City Entertainment's Lynette Howell and Jamie Patricof, Alex Orlovsky and SKE's Sidney Kimmel
Prediction: Spotlight Program
U.S. Distributor: Focus Features
Eric Lavallée is the founder, editor-in-chief and film critic at IONCINEMA.com (founded in 2000). Eric splits his time between his home base in Montreal, NYC, and is a regular at Sundance, Cannes and TIFF. He has a BFA in Film Studies at the Mel Hoppenheim School of Cinema. In 2013 he served as a Narrative Competition Jury Member at the SXSW Film Festival. Top Films From Contemporary Film Auteurs: Almodóvar (Talk to Her), Coen Bros. (Fargo), Dardennes (La Promesse), Haneke (Caché), Hsiao-Hsien (Three Times), Kar-wai (In the Mood for Love), Kiarostami (Taste of Cherry), Lynch (Mulholland Dr.), Tarantino (Pulp Fiction), Van Sant (My Own Private Idaho), von Trier (Breaking the Waves)
You may also like...
Hannah Fidell
"I absolutely had her in mind for this film when I was writing it and she was attached to the project basically from day one." Read more

Review

Interviews

In Theaters

06 Dec

29 Nov

27 Nov

22 Nov

15 Nov

08 Nov

01 Nov

18 Oct

16 Oct

Masthead

Facebook
Coming Soon
Copyright © 2013 IONCINEMA.com