2013 Sundance Film Festival Predictions: Joe Berlinger's Raising Hell: The Visions of Clive Barker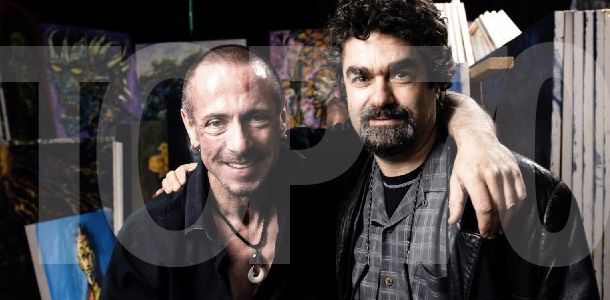 A longtime friend of the festival, Joe Berlinger has brought along with Bruce Sinofsky docu titles such as Brother's Keeper (Sundance '92), 1996's Paradise Lost: The Child Murders at Robin Hood Hills (the first part in the trilogy), Metallica: Some Kind of Monster (Sundance '04) and Crude (Sundance '09). We can forgive Berlinger for getting sidetracked and not delivering Raising Hell: The Visions of Clive Barker sooner, after all, he was helping the innocent finally spring free from incarceration (Paradise Lost 3: Purgatory) and he followed Paul Simon's return to Graceland (Under African Skies). Shot in 2011 (here's a long preview trailer), there appears to have been a little bit more work added over the years to Barker's own creations which in sort perhaps added more girth to this docu-exploration. Park City at Midnight folks? Perhaps.
Gist: Inspired by an interview with Clive which he filmed in April 2009 for the Dream The Impossible commercial project, Joe Berlinger embarked on the creation of this documentary.
Production Co./Producers: Joe Berlinger
Prediction: Park City at Midnight section
U.S. Distributor: Rights Available