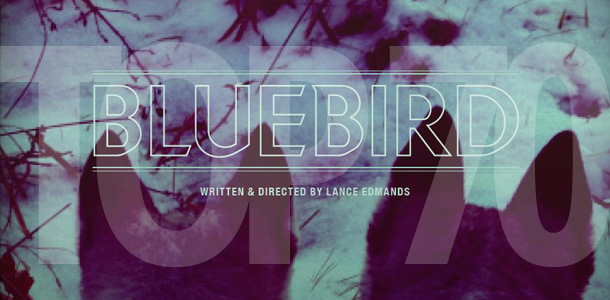 Not Robert Redford or any Sundance programmer for that matter would admit to it, but their are certain characteristics that make for the quintessential Sundance film and I think we find this with Lance Edmands' directorial debut. Certified by the Sundance Institute (was workshopped at both the Directors and Screenwriters Labs) with Bluebird we've got Americana, an appealing, distinguishable setting and backdrop during a harsh season, a creative slicing of the narrative, vet actors (John Slattery, Margo Martindale) breaking out later in life and working alongside future "it" faces (Emily Meade and Adam Driver) and to top it all off, the crew includes talented composers Daniel Bensi & Saunder Jurriaans (Simon Killer), Production Designer Inbal Weinberg (The Place Beyond the Pines) and perhaps one of the best cinematographers in the business who is one project from a major studio payday in Jody Lee Lipes (Two Gates of Sleep).
Gist: In the frozen woods of an isolated Maine logging town, one woman's tragic mistake shatters the balance of the community, resulting in profound and unexpected consequences. Told through fragmented and intersecting story lines, Bluebird examines the struggles of regret and redemption at the frontier of modern America.
Production Co./Producers: Garrett P. Fennelly, Alexander Schepsman (The Fort) and Kyle Martin (IONCINEMA.com's American New Wave 25: Class of 2010)
Prediction: U.S. Dramatic Competition
U.S. Distributor: Rights Available
Eric Lavallée is the founder, editor-in-chief and film critic at IONCINEMA.com (founded in 2000). Eric splits his time between his home base in Montreal, NYC, and is a regular at Sundance, Cannes and TIFF. He has a BFA in Film Studies at the Mel Hoppenheim School of Cinema. In 2013 he served as a Narrative Competition Jury Member at the SXSW Film Festival. Top Films From Contemporary Film Auteurs: Almodóvar (Talk to Her), Coen Bros. (Fargo), Dardennes (La Promesse), Haneke (Caché), Hsiao-Hsien (Three Times), Kar-wai (In the Mood for Love), Kiarostami (Taste of Cherry), Lynch (Mulholland Dr.), Tarantino (Pulp Fiction), Van Sant (My Own Private Idaho), von Trier (Breaking the Waves)
You may also like...
Trieste Kelly Dunn
"I focused on feeling wronged and that something was taken from her, and that taking it from someone else who deserved it felt heroic and right, despite it being wrong and irrational." Read more

Review

Interviews

In Theaters

18 Apr

11 Apr

04 Apr

02 Apr

28 Mar

21 Mar

14 Mar

07 Mar

28 Feb

Masthead

Facebook