2013 Sundance Film Festival Predictions: Naomi Foner's Very Good Girls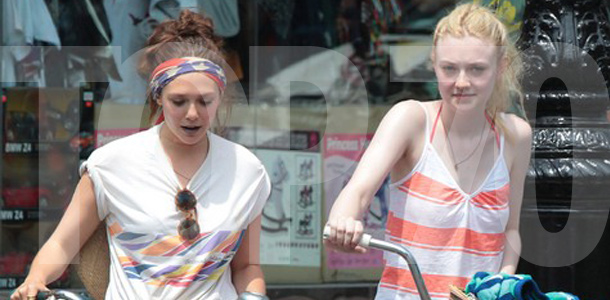 Jake and Maggie Gyllenhaal's mom Naomi Foner might be a rookie behind the camera, but she has been in the biz for quite some time now. Production began in May, filming in June and post-prod in August for Very Good Girls – a Groundswell Productions produced coming-of-age drama featuring the talents of Cinematographer Bobby Bukowski and Sundance alumni in actors/actresses Dakota Fanning, Elizabeth Olsen, Demi Moore, Ellen Barkin, Peter Sarsgaard, Richard Dreyfuss, Clark Gregg and newbie actor Boyd Holbrook.
Gist: Two New York City girls pact to lose their virginity during their first summer out of high school. When they both fall for the same street artist, the friends find their connection tested for the first time.
Production Co./Producers: Herrick Productions' Norton Herrick, Groundswell Productions's Michael London (Win Win) and Next Wednesday Productions' Mary Jane Skalski (Hello I Must Be Going)
Prediction: Premieres section
U.S. Distributor: Rights Available