2013 Sundance Film Festival Predictions: Randall Miller's CBGB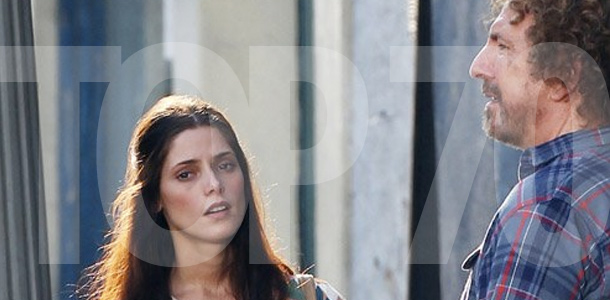 With previous splashes at the fest consisting of award-winning Marilyn Hotchkiss' Ballroom Dancing & Charm School (Sundance '05) and Bottle Shock (Sundance '08), I wouldn't be surprised if Randall Miller nabs a Premieres slot for CBGB – after all, music-driven films have been a mainstay at the fest for years now and this if these walls could speak biopic on the infamous location includes a huge cast of faces playing epic names in the underground scene: Ashley Greene as Lisa Kristal (see set pic above), Malin Åkerman (Debbie Harry), Johnny Galecki (Terry Ork) down to Alan Rickman as Hilly Kristal , Rupert Grint as Cheetah Chrome, Joel David Moore as Joey Ramone, Stana Katic as Genya Ravan, and Kyle Gallner as Lou Reed.
Gist: CBGB follows the story of Hilly Kristal's New York club from its origins as Country, Bluegrass and Blues (CBGB) to what it ultimately became: the birthplace of underground rock 'n roll and punk. Kristal, a fan of Country and Bluegrass dreamed of having a club in the lower Eastside that catered to that kind of music, when he had difficulty booking those bands he turned to other kinds of rock music. Hilly had one demand of the acts he booked, they could only play their own original music. No top 40's, no covers. It was the credo he lived by, support the artist at whatever the cost.
Production Co./Producers: Brad Rosenberger
Prediction: Premieres section
U.S. Distributor: Rights Available