2014 Sundance Film Festival Predictions: Bong Joon-ho's Snowpiercer
By Eric Lavallee on November 21, 2013
@ioncinema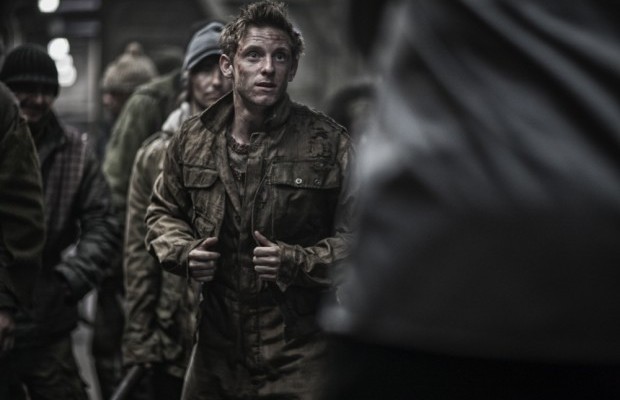 We predicted Snowpiercer would break into Cannes of 2013. That didn't happen. We began to think about Toronto….and nope. Normally we would never associate Park City with a film that had a production budget that tallies up to the production budget of say….ten year's worth of NEXT film selections combined, but seeing that there has been loads of positive press, and there is a badly needed window of opportunity left for a North American premiere this might be great timing for South Korea's box-office favorite to unveil on U.S soil, plus there might be a chance that the final edit would have finally been approved by both parties. Bong Joon-ho might not have been at the fest as a director, but he has a connection with the fest as the writer on Park Ki-Yong's Motel Cactus ('98) and was invited as a jury member for the 2011 edition. Chris Evans, Song Kangho, Tilda Swinton, Jamie Bell, Octavia Spencer, Ewen Brewmner, Alison Pill, John Hurt and Ed Harris star.
Gist: Based on the French graphic novel "Le Transperceneige," is set in a future where, after a failed experiment to stop global warming, an Ice Age kills off all life on the planet except for the inhabitants of the Snow Piercer, a train that travels around the globe and is powered by a sacred perpetual-motion engine. A class system evolves on the train but a revolution brews.
Production Co./Producers: Tae-sung Jeong, Tae-hun Lee, Steven Nam and Park Chan-wook
Prediction: Premieres Category
U.S. Distributor: Weinstein Co.
More 2014 Sundance Film Festival Predictions
Eric Lavallée is the founder, editor-in-chief and film critic at IONCINEMA.com (founded in 2000). Eric splits his time between his home base in Montreal, NYC, and is a regular at Sundance, Cannes and TIFF. He has a BFA in Film Studies at the Mel Hoppenheim School of Cinema. In 2013 he served as a Narrative Competition Jury Member at the SXSW Film Festival. Top Films From Contemporary Film Auteurs: Almodóvar (Talk to Her), Coen Bros. (Fargo), Dardennes (La Promesse), Haneke (Caché), Hsiao-Hsien (Three Times), Kar-wai (In the Mood for Love), Kiarostami (Taste of Cherry), Lynch (Mulholland Dr.), Tarantino (Pulp Fiction), Van Sant (My Own Private Idaho), von Trier (Breaking the Waves)
You may also like...
Trieste Kelly Dunn
"I focused on feeling wronged and that something was taken from her, and that taking it from someone else who deserved it felt heroic and right, despite it being wrong and irrational." Read more

Review

Interviews

In Theaters

18 Apr

11 Apr

04 Apr

02 Apr

28 Mar

21 Mar

14 Mar

07 Mar

28 Feb

21 Feb

Masthead

Facebook