2015 Sundance Film Festival Predictions: Mark Elijah Rosenberg's Ad Inexplorata: Toward the Unknown
By Eric Lavallee on November 11, 2014
@ioncinema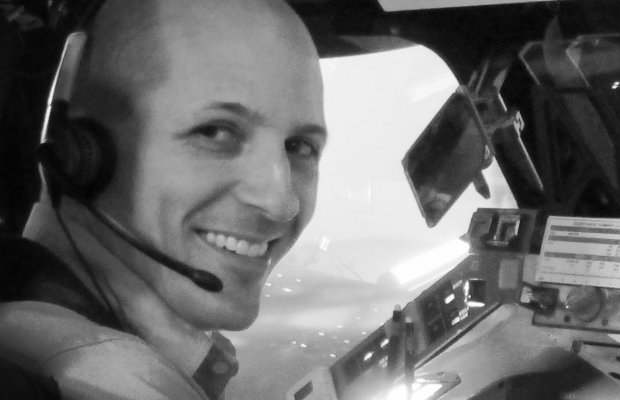 An instrumental and influential American independent film promoter/curator/supporter/taste-maker in the business, Rooftop Films creator and artistic director Mark Elijah Rosenberg (pictured above) moves from open air cinema, to open space possibilities. While the current outer space talk is the Nolan Imax film, I'm more excited about the prospects for Ad Inexplorata: Toward the Unknown, which has been welcomed by the Sundance folks with open arms: landing support via the Indian Paintbrush Fellowship (2011), Creative Producing Summit (2011), Creative Producing Feature Film Lab (2011), 2011 June Screenwriters Lab (2011), 2012 Screenplay Reading Series (2012) and finally some coin from the San Francisco Film Society before landing the Sundance NHK Filmmaker Award (2014). Production began earlier this year with Mark Strong toplining. Supporting players include Sanaa Lathan, Charles Baker and Bettina Skye.
Gist: Captain William D. Stanaforth (Strong), is a NASA pilot alone on a one-way mission toward the unknown. Faced with mechanical problems, physical suffering from long distance space travel, and the mental obstacles of a journey into the unknown, the trip begins to take its toll on the ship…and Stanaforth's mind.
Production Co./Producers: Court 13's Josh Penn (The Great Invisible), Loveless's Matthew Parker (Mother of George), TideRock's Thomas B. Fore and Jason Michael Berman (Little Accidents), 3311 Productions' Jennifer Dana (It Follows), Mark Roberts (In a World…).
Prediction: 10 seconds until blast off…in the U.S. Dramatic Competition.
U.S. Distributor: Rights Available. WME & CAA (domestic). IM Global (international)
Eric Lavallée is the founder, editor-in-chief and film critic at IONCINEMA.com (founded in 2000). Eric splits his time between his home base in Montreal, NYC, and is a regular at Sundance, Cannes and TIFF. He has a BFA in Film Studies at the Mel Hoppenheim School of Cinema. In 2013 he served as a Narrative Competition Jury Member at the SXSW Film Festival. Top Films From Contemporary Film Auteurs: Almodóvar (Talk to Her), Coen Bros. (Fargo), Dardennes (La Promesse), Haneke (Caché), Hsiao-Hsien (Three Times), Kar-wai (In the Mood for Love), Kiarostami (Taste of Cherry), Lynch (Mulholland Dr.), Tarantino (Pulp Fiction), Van Sant (My Own Private Idaho), von Trier (Breaking the Waves)
Travis Gutiérrez Senger (Desert Cathedral)
"It's elegant with a touch of heavy metal, which we needed to punctuate the climax." Read more

Review

Interviews

Masthead
Facebook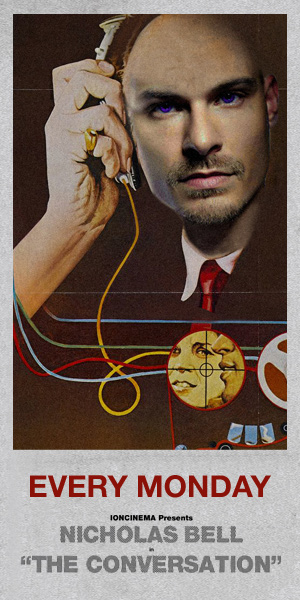 Coming Soon
03/31/17
04/07/17
04/21/17