2016 Sundance Film Festival Predictions: Mark Elijah Rosenberg's Ad Inexplorata
By Eric Lavallee on November 23, 2015
@ioncinema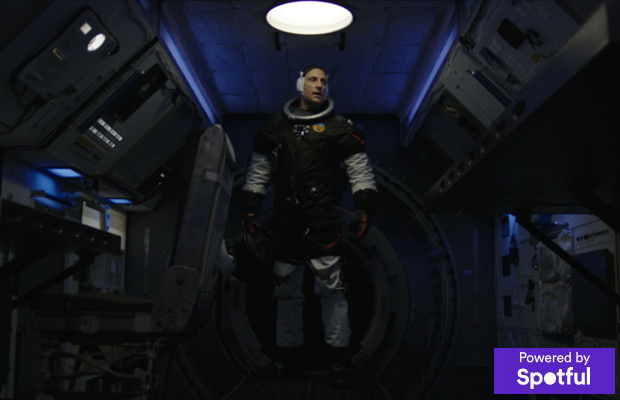 Naturally the post production process can be a lengthier one when latticeworking critical sci-fi elements with technical aspects. As is the nature with our set of predictions, sometimes we jump the gun. No updates have been made in the interim, but Mark Elijah Rosenberg's debut should logically be ready to dock in 2016. Starring Mark Strong, Sanaa Lathan, Charles Baker and Bettina Skye, Ad Inexplorata received support from Indian Paintbrush Fellowship (2011), Creative Producing Summit (2011), Creative Producing Feature Film Lab (2011), 2011 June Screenwriters Lab (2011), 2012 Screenplay Reading Series (2012) and coin from the San Francisco Film Society and it received the Sundance NHK Filmmaker Award (2014).
Gist: Captain William D. Stanaforth (Strong), is a NASA pilot alone on a one-way mission toward the unknown. Faced with mechanical problems, physical suffering from long distance space travel, and the mental obstacles of a journey into the unknown, the trip begins to take its toll on the ship…and Stanaforth's mind.
Production Co./Producers: Court 13's Josh Penn (Western), Loveless' Matthew Parker (Five Nights in Maine), TideRock's Thomas B. Fore and Jason Michael Berman (Mediterranea), 3311 Productions' Jennifer Dana (It Follows), Mark Roberts (State Like Sleep).
Prediction: Pod hatch should open up for the U.S. Dramatic Comp and we could find portions of the larger project in the New Frontier installations section.
U.S. Distributor: Rights Available. WME & CAA (domestic). IM Global (international).
Eric Lavallée is the founder, editor-in-chief and film critic at IONCINEMA.com (founded in 2000). Eric splits his time between his home base in Montreal, NYC, and is a regular at Sundance, Cannes and TIFF. He has a BFA in Film Studies at the Mel Hoppenheim School of Cinema. In 2013 he served as a Narrative Competition Jury Member at the SXSW Film Festival. Top Films From Contemporary Film Auteurs: Almodóvar (Talk to Her), Coen Bros. (Fargo), Dardennes (La Promesse), Haneke (Caché), Hsiao-Hsien (Three Times), Kar-wai (In the Mood for Love), Kiarostami (Taste of Cherry), Lynch (Mulholland Dr.), Tarantino (Pulp Fiction), Van Sant (My Own Private Idaho), von Trier (Breaking the Waves)
Travis Gutiérrez Senger (Desert Cathedral)
"It's elegant with a touch of heavy metal, which we needed to punctuate the climax." Read more

Review

Interviews

Masthead
Facebook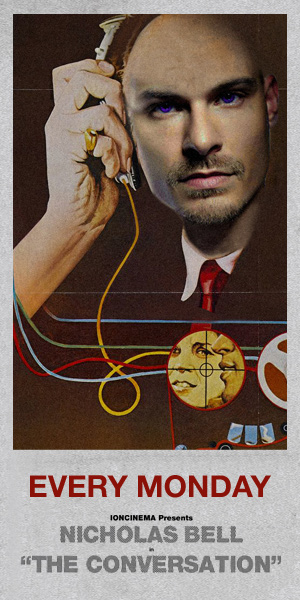 Coming Soon
03/31/17
04/07/17
04/21/17