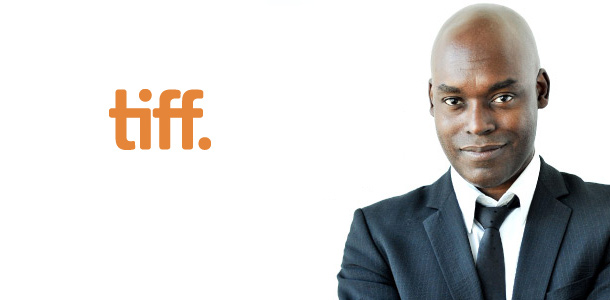 Yesterday's press conference was not unlike a Christmas morning where the presents under the tree come unwrapped. A good two hours before Piers Handling and Cameron Bailey were set to unveil the identity of the 17 Galas/45 Special Presentations/Opening Film selections for what will be a beast of an event come this September, Variety let the cat out of the bag essentially killing all the spontaneity normally associated with the grueling months of precious planning. With World Preems (Telluride will steal a couple of these) from the likes of Neil Jordan, Sally Potter, Laurent Cantet, Roger Michell, David O. Russell, Lu Chuan, Francois Ozon and Tykwer/Wachowskis. The 37th edition is already a bewildering fest to cover.
I had the chance to speak to TIFF's Artistic Director and Programmer Cameron Bailey about the early morning "incident", I discussed, without naming the title I had in mind (Palme d'or winning Amour), the difficulties in perhaps lassoing in titles that have a different fest strategy and finally, we focused three titles from auteurs that the fest has supported in the past in Noah Baumbach's Frances Ha, (a film that the least expected flew under the radar that was seen just last week) Derek Cianfrance's The Place Beyond the Pines (which is pegged as a World Premiere but will undoubtedly be added to the Lido) alongside Ramin Bahrani's At Any Price (which will be receiving it's North American premiere after a Competition showing in Venice).
Eric Lavallée is the founder, editor-in-chief and film critic at IONCINEMA.com (founded in 2000). Eric splits his time between his home base in Montreal, NYC, and is a regular at Sundance, Cannes and TIFF. He has a BFA in Film Studies at the Mel Hoppenheim School of Cinema. In 2013 he served as a Narrative Competition Jury Member at the SXSW Film Festival. Top Films From Contemporary Film Auteurs: Almodóvar (Talk to Her), Coen Bros. (Fargo), Dardennes (La Promesse), Haneke (Caché), Hsiao-Hsien (Three Times), Kar-wai (In the Mood for Love), Kiarostami (Taste of Cherry), Lynch (Mulholland Dr.), Tarantino (Pulp Fiction), Van Sant (My Own Private Idaho), von Trier (Breaking the Waves)
You may also like...
Trieste Kelly Dunn
"I focused on feeling wronged and that something was taken from her, and that taking it from someone else who deserved it felt heroic and right, despite it being wrong and irrational." Read more

Review

Interviews

In Theaters

18 Apr

11 Apr

04 Apr

02 Apr

28 Mar

21 Mar

14 Mar

07 Mar

28 Feb

Masthead

Facebook