1. "I use my memory of what I remember wanting to have happened, and having not actually occured." – Wes Anderson
Filmmaker comments on the basis of his film – children falling in love was not an autobiographical element as his romantic life during pubescence was non-existent.

"Wes has put together one of greatest troupes in modern cinema". – Edward Norton
Norton comments on his desire to work in a troupe of people and how it was granted when he and Bruce Willis joined familiar We Anderson players such as Jason Schwartzman and Bill Murray.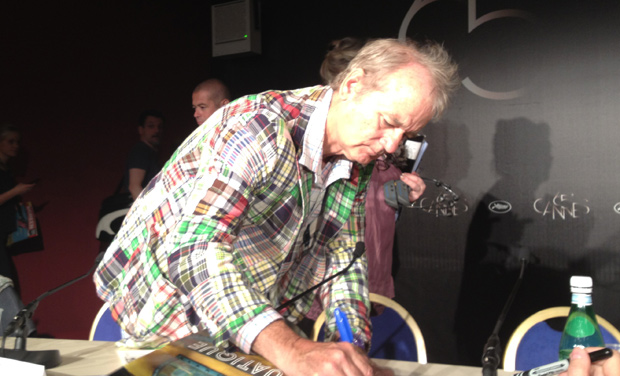 3. "The clothes are very tight…they don't fit well." – Jason Schwartzman
Often used actor comments on the perks of working with Anderson – the exception being the wardrobe selection.
4. "With Wes, I never got a ride to the airport." – Bill Murray
Veteran thesp discusses how filmmaker-actor relationships naturally work and can sometimes equate to several more collaborations, while other times, directors part ways with actors – key indication that it is a one time only gig is the "drive" to the airport.
5. "If you mail these it'll be more authentic…" – Jared Gilman
Commenting on the director's style, first time actor Jared Gilman was first assigned the task to write in character and send emails to fellow actress Kara Hawyard. Eventually this was changed for a true mail correspondence replicating what we see the two characters do within the film.