Top 20 Alternative Picks for Cannes 2012: Joachim Lafosse's A perdre la raison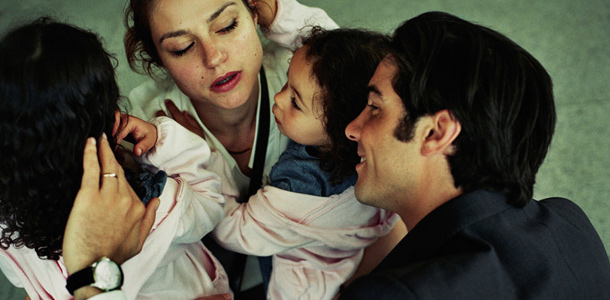 Buzz: It what looks to be especially strong dramatic fare, Nue propriété (2006) and Élève libre (2008) helmer Joachim Lafosse stamped this picture with Cannes laurels: the mix includes fellow Belge Emilie Dequenne (Dardenne bros' Rosetta) and reunites A Prophet's Tahar Rahim and Niels Arestrup as well. Lafosse likes to provoke his texts with bent out of shape characters – they lack a certain lack of transparency and the family dynamic, a focal point in his last three, never turn out to be quite the white picket fence and 2.5 kids sort. French-speaking auds will definitely consider this Un Certain Regard selected film as a must item, but international auds might overlook the grim number.
Gist: Murielle (Émilie Dequenne) and Mounir (Tahar Rahim) love each other passionately. Ever since he was a boy, the young man has been living with Doctor Pinget (Niels Arestrup) who provides him with a comfortable life. When Mounir and Murielle decide to marry and have children, the couple's dependence on the doctor becomes excessive. Murielle finds herself caught up in an unhealthy emotional climate that insidiously leads the family towards a tragic outcome.