12 Years a Slave | Review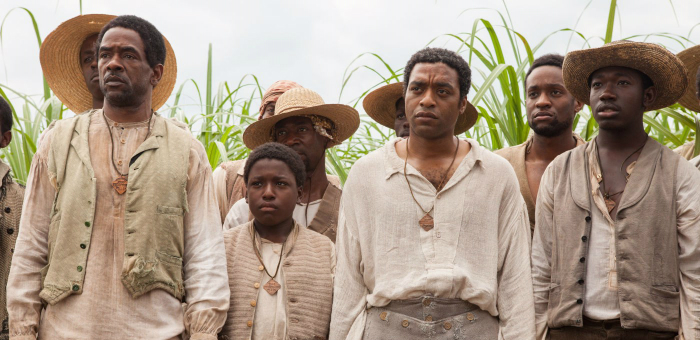 Reliving Dehumanization: McQueen Lenses Masterpiece of Repressed American History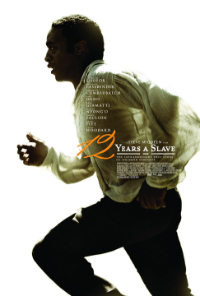 For Steve McQueen, filmmaking has been a hard edged exercise in emotional archeology, burrowing into the depths of the human psyche with a bracing eye for truth and stunning stylization.  With his dumbfoundingly exceptional debut, Hunger, he took us within the walls of the Maze Prison to reveal the horrifying realities of the Irish hunger strikes, while his follow-up, Shame dealt with the seriousness of sex addiction in unadorned (quite literally) fashion.  Though his films have been met with a chorus of critical acclaim, they've been a little too risqué or just plainly focused on issues too far away for mainstream US consumption, but this is not the case with his unyielding depiction of the atrocities of American slavery put to screen in the utterly outstanding 12 Years a Slave.  Just a year after Tarantino's attempt to rebuke slavery with a double dose of comedic wit and sickening brutality in Django Unchained, McQueen delves deeper into the heinousness of enslaving fellow human beings while excavating precarious unspoken truths about American history that Hollywood has, until now, failed to truly reckon with.
Adapted from the harrowing memoirs of Solomon Northup, an African American husband and father born free in New York state who was kidnapped in Washington D.C., shipped south and sold into slavery in 1841 until his fateful legal release 12 years later, the film stars Chiwetel Ejiofor in what is, without question, one of the finest on screen performances of the year.  Ripped from the comforts of the civilized world and the respect of his fellow citizens of the north, Solomon finds himself in the throes of servitude, enduring the cruelty of owners (Michael Fassbender at his most religiously unhinged, Benedict Cumberbatch, Paul Giamatti, Sarah Paulson) and overseers (Paul Dano inhibiting his most despicable role yet) who truly believe that those born with black skin deserve to have it ripped from their flesh by the lash of a strap for any arbitrary whim.
Like his previous cinematic endeavors, McQueen does not shy away from the disturbing realities of the time, preserving both the physical violence and emotional torment endured with stark illustration.  Men and women are beaten with equal measure, the barbarity of whippings merely part of the daily routine for those who don't meet the cotton picking expectations.  Children are separated from their mother (Lupita Nyong'o in a breathtaking breakout performance) just to twist the knife of dehumanization that much more.  Ropes are strung around the necks of those deemed in need of lesson learning.  Heightening the extremity of just one of these excruciating situations, McQueen and his sterling cinematographer Sean Bobbitt return to the point making poignancy of an extended long take, employing such tactics to amplify the emotional detachment and utter cruelty of racism with horrific candidacy.  And what's most surprising is that all of these horrors are woven together into a regrettable cultural tapestry that plays pitch perfectly as a mainstream feature with the comparable artistic importance of Schindler's List.  Like Spielberg's monumental Holocaust film, 12 Years depicts atrocity with a realism rarely endured by the American populace, but Ejiofor's heart wrenching performance as Northup draws nearly incomparable empathy as a man of unrelenting dignity and intelligence in the face of reprehensible evil whose suffering is bearable only in light of the fact that we know he will live to see the end of it.  This is a film bound for history books and award banquets, both absolutely warranted.
12 Years a Slave stands as a staggering reminder of just how far our country has come in the last century and a half, even if the film's singular issue is its failure to accurately address the significant passage of time itself.  Let's not forget that Steve McQueen is in fact a Brit with black skin.  The nationalistic disconnect and ethnic intimacy has clearly given him the distanced insight necessary to approach such a bleak chapter of American history with unparalleled, clear-eyed scrutinization.  With absolute authority, the filmmaker once again proves his mastery of the cinematic form, this time with the emotional breadth and historical fearlessness that will surely stand amongst the best of the best.
Reviewed on September 10 at the 2013 Toronto International Film Festival – Special Presentation Programme. 133 Mins