I'm gonna do something … Exclusive Clip for Travis Gutiérrez Senger's "Desert Cathedral"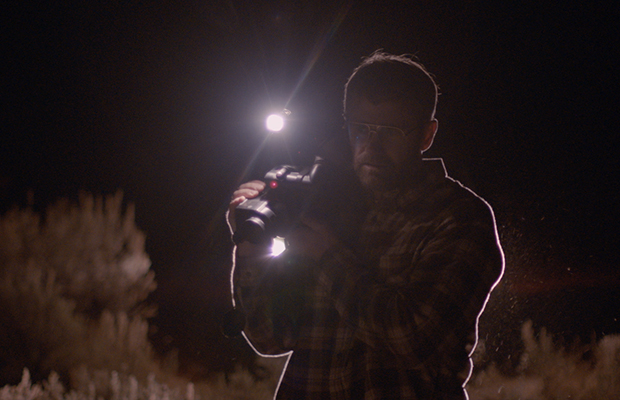 The 5th edition of the American Film Festival in Wroclaw, Poland kicks off today, and among the 20 films featured in the competition (it truly is a buffet made up of the newest crop of American independent filmmakers) we find the international premiere for Travis Gutiérrez Senger's Desert Cathedral.
With a score composed by Saunder Jurriaans and Danni Bensi (Two Gates of Sleep, Martha Marcy May Marlene, Simon Killer) overlapping with actual, true-life recordings from the film's subject, what we find here below in our exclusive first look at the festival teaser is a real estate developer (played by Lee Tergesen) who mysteriously disappears into the Southwestern desert in 1992 and who leaves behind a series of VHS tapes. Along with mixed drink recipe details for a Harvey Wallbanger, what we have here in the ubiquity-infused, auditorily jarring, bone-chilling handsomely looking hybrid, about a man who lost his way both factually and figuratively.