2013 Sundance Film Festival Predictions: John Krokidas' Kill My Darlings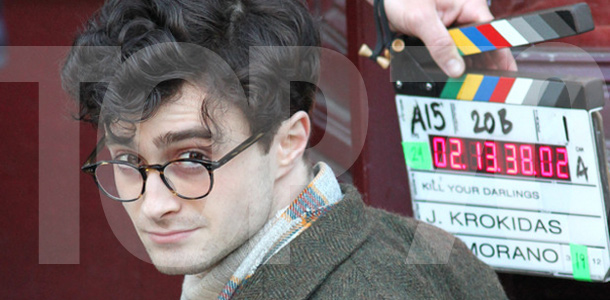 With his last directing credit being short film Slo-Mo (Sundance '02), it's been more than a decade before John Krokidas got to make his feature debut – and on paper, we can say Kill Your Darlings was worth the wait. Produced by a Sundance stalwart in Killer Films' Christine Vachon and photographed by Reed Morano (Sundance preemed Frozen River, Little Birds, For Ellen, Shut Up and Play the Hits), the Sundance connection can be found in several members in a star wattage that reads as such: Daniel Radcliffe, Ben Foster, Michael C. Hall, Jennifer Jason Leigh, Jack Huston, Elizabeth Olsen, David Cross, Kyra Sedgwick and Dane DeHaan. Filming began in March so this is way past the post-production phase and should be a a possible top acquisitions title for the fest, and perfect companion/comparison piece to On the Road and Howl.
Gist: Written by Austin Bunn, this explores poet Allen Ginsberg's (Daniel Radcliffe) life through his relationships with fellow writers Jack Kerouac (Jack Huston) and William S. Burroughs (Ben Foster) and how their bond is tested when a friend is murdered.
Production Co./Producers: Killer Films' Christine Vachon, Benaroya Pictures' Michael Benaroya, Rose Pictures' Rose Ganguzza
Prediction: Premieres Program
U.S. Distributor: Rights Available