2013 Sundance Film Festival Predictions: Rob Epstein & Jeffrey Friedman's Lovelace
By Eric Lavallee on November 20, 2012
@ioncinema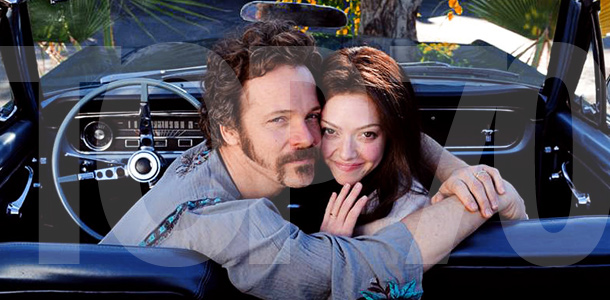 Longtime filmmaker pairing of Rob Epstein and Jeffrey Friedman have had their share of premieres at the fest all the way back to Where Are We? (Sundance '91), The Celluloid Closet (Sundance '95), award-winning Paragraph 175 (Sundance '00) and more recently, broke from docs with Howl (Sundance '10). They would naturally be on pace to deliver their second fictional, fact-based biopic starring Amanda Seyfried in the skin of Linda Lovelace. All-star cast for Lovelace includes: Peter Sarsgaard, Juno Temple, Sharon Stone, Robert Patrick, Chris Noth, Adam Brody, Hank Azaria, Wes Bentley, James Franco, Eric Roberts, Chloë Sevigny and Bobby Cannavale.
Gist: Written by Andy Bellin, this centers around Lovelace's life as the star of the first porn movie with a plot, 1972′s "Deep Throat," and pornographer husband, Chuck Traynor, played by Peter Sarsgaard. James Franco plays a young Hugh Hefner.
Production Co./Producers: Eclectic Pictures' Heidi Jo Markel, Untitled Entertainment's Laura Rister and Jason Weinberg, Animus Films' Jim Young
Prediction: Premieres section
U.S. Distributor: Rights Available
Eric Lavallée is the founder, editor-in-chief and film critic at IONCINEMA.com (founded in 2000). Eric splits his time between his home base in Montreal, NYC, and is a regular at Sundance, Cannes and TIFF. He has a BFA in Film Studies at the Mel Hoppenheim School of Cinema. In 2013 he served as a Narrative Competition Jury Member at the SXSW Film Festival. Top Films From Contemporary Film Auteurs: Almodóvar (Talk to Her), Coen Bros. (Fargo), Dardennes (La Promesse), Haneke (Caché), Hsiao-Hsien (Three Times), Kar-wai (In the Mood for Love), Kiarostami (Taste of Cherry), Lynch (Mulholland Dr.), Tarantino (Pulp Fiction), Van Sant (My Own Private Idaho), von Trier (Breaking the Waves)
You may also like...
Andrew Droz Palermo (Rich Hill)
"This extended into the treatment of the kids, as much as humanly possible – I was on the ground shooting up and wide at them – trying to make them look larger than life, like heroes." Read more

Review

Interviews

In Theaters

08 Aug

23 Jul

18 Jul

11 Jul

09 Jul

04 Jul

02 Jul

Masthead

Facebook
Coming Soon
09/30/14
10/24/14
11/14/14