Film Festivals
Inside Cannes 2012 T Minus one: Korine's "Spring Breakers" and Tarantino's "Django" Among Croisette Eye Candy
This year's pre film festival stroll beginning from the Palais portion of the Croisette and heading towards the posh hotels out east begins with an uncolored spread for Wong Kar-wai's not yet ready and not worth publishing here  The Grandmasters that the Wild Bunch folks are selling and less than a block away we begin with the bikini clad ensemble and unrecognizable James Franco in Harmony Korine's Spring Breakers which the folks at Kinology should have no trouble selling at all. Is this a missed op for Emma Roberts?  
Quentin Tarantino's Django Unchained will be coming out of the gates a little later than we had hoped for, so we'll settle on this artwork for the next two weeks.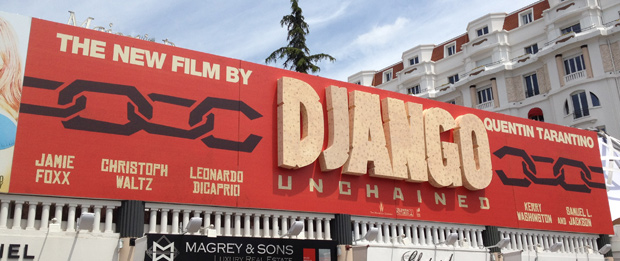 We care more about the image in the left hand portion of this pic as this is its Brian Depalma's return to the silver screen. The Femme Fatale-esque embrace is from leads Rachel McAdams and Noomi Rapace. Could be out later this year.

Over the years, Millenium Films have had dibs on this part of the sidewalk and held us hostage to some of the worst four panel poster sales art, but this year Nicole Kidman's pair actually make us consider 2012/2013 the potential comeback years for the actress who lost her footing for the past decade or so.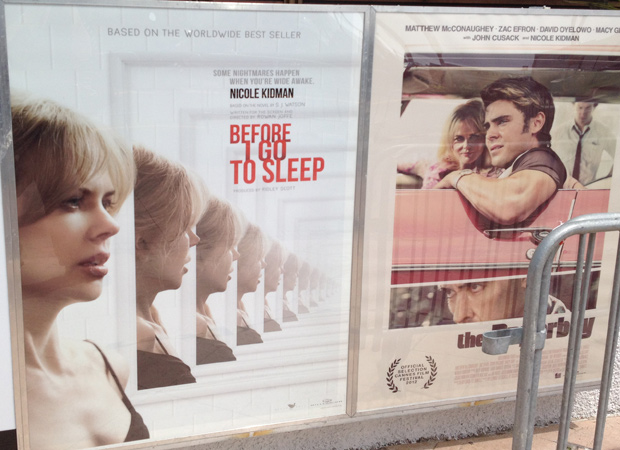 Bad photoshop work here in Antoine Fuqua's next, White House Taken.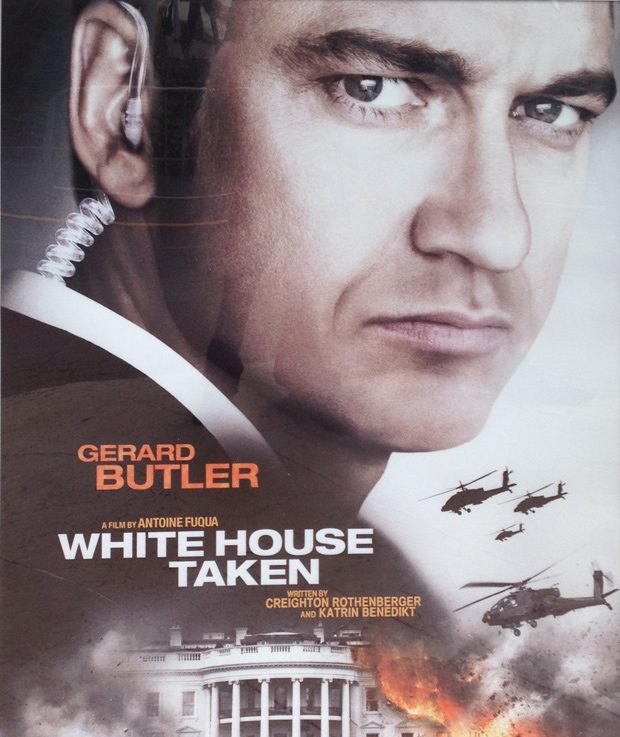 Brighton Rock helmer Rowan Joffe is attached to direct and Nicole Kidman is attached to star in the adaptation of S.J. Watson's critically acclaimed novel, Before I Go To Sleep.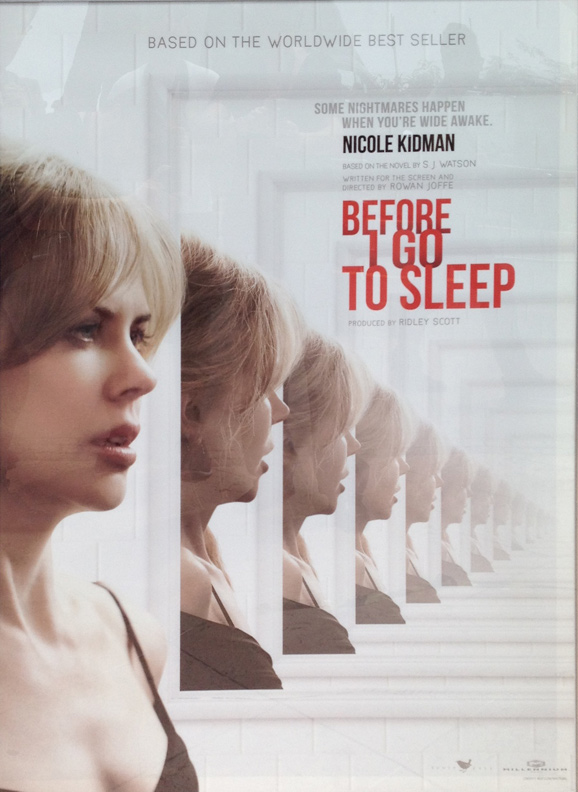 Not sure if The Dictator has opened in Europe yet or if there is a traffic blocking/stopping visit in the cards from Sacha Baron Cohen, but everything Republic of Wadiya feels after the fact.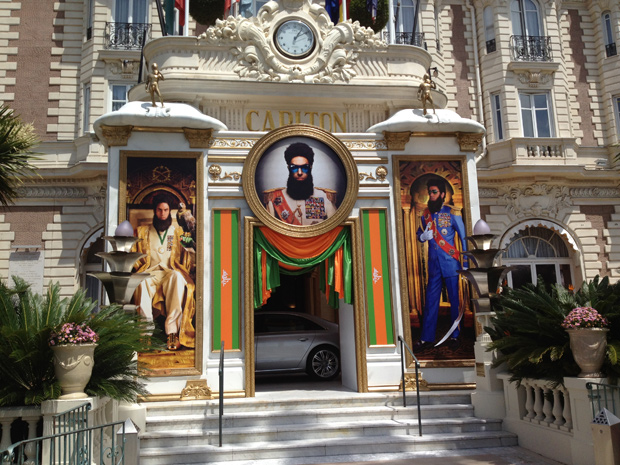 Tom Cruise IS Jack Reacher in Christopher McQuarrie's One Shot – the long awaited, dozen year wait after his debut film The Way of the Gun. McQuarrie and Cruise previously worked together as scribe and topliner in Valkyrie and if I'm not mistaken the release date sort of matches this crime thriller which is based one of the books in the Lee Child's crime series. Dated as a Xmas present on December 21st.