Top 200 Most Anticipated Films for 2014: #120. Manoel De Oliveira's The Church of the Devil
By Nicholas Bell on February 14, 2014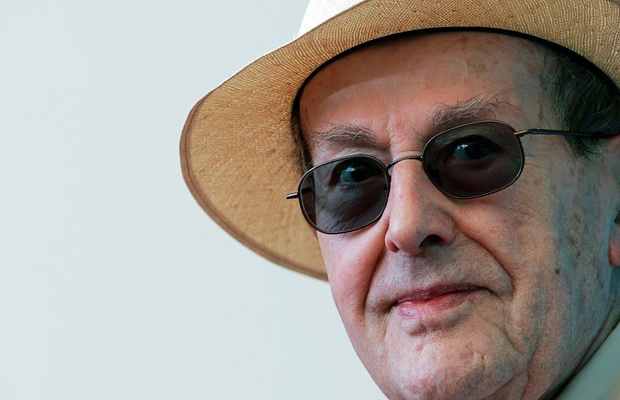 The Church of the Devil
Director: Manoel De Oliveira
Writers: Manoel De Oliveira, Machado De Assis (short stories)
Producers: O Som a a Furia's Luis Urbano and Sandro Aguilar
U.S. Distributor: Rights Available
Cast: Fernanda Montenegro, Lima Duarte
Portuguese director Manoel De Oliveira is the world's oldest living filmmaker, and the past several years has seen the filmmaker engaging in an incredible amount of output, his last title being 2012′s Gebo and the Shadow, which has yet to see a US release. While his past several titles have been set in Portugal or France, he moves to Brazil with this latest, based on short stories of Machado De Assis, who is widely regarded as one of the greatest writers of Brazilian literature. Needless to say, a glance at the vague description provided has us hooked.
Gist: Three connected stories set in Brazil following a visit of devil to earth, a case of adultery and the delusions of an ornithologist.
Release Date: If it's ready in time, Cannes. Otherwise look for another Venice and Toronto doubleplay.
More Top 200 Most Anticipated Films of 2014
Nicholas Bell is a Los Angeles based film critic/journalist for IONCINEMA.com, covering film festivals such as Sundance, Cannes, TIFF, AFI, as well as weekly film reviews. Nicholas is also a regular contributor to men's fashion periodical, MM Magazine. Top Films From Contemporary Film Auteurs: Almodóvar (All About My Mother), Coen Bros. (No Country For Old Men), Dardenne Bros. (The Kid With a Bike), Haneke (The Piano Teacher), Hsiao-Hsien (Flight of the Red Balloon), Kar-wai (In The Mood For Love), Kiarostami (Close-Up), Lynch (Blue Velvet), Tarantino (Inglourious Basterds), Van Sant (My Own Private Idaho), von Trier (Dogville), Zulawski (Possession), Carax (Mauvais Sang)
You may also like...
Andrew Droz Palermo (Rich Hill)
"This extended into the treatment of the kids, as much as humanly possible – I was on the ground shooting up and wide at them – trying to make them look larger than life, like heroes." Read more

Review

Interviews

In Theaters

08 Aug

23 Jul

18 Jul

11 Jul

09 Jul

Masthead

Facebook
Coming Soon
09/30/14
10/24/14
11/14/14