2013 Sundance Film Festival Predictions: George Tillman Jr.'s The Inevitable Defeat of Mister and Pete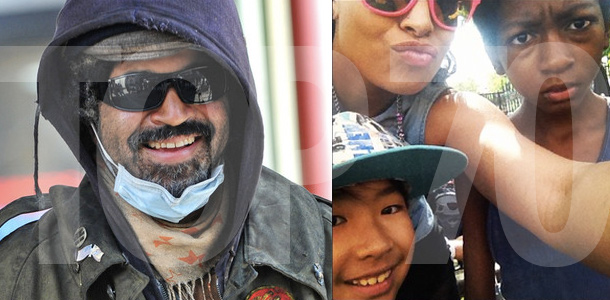 Certainly feels like the director and producer who has only delivered in mainstream items (Soul Food, Men of Honor, Beauty Shop, Notorious) is trying on a new hat of sorts with the spunky titled The Inevitable Defeat of Mister and Pete. George Tillman Jr.'s latest appears to tap into the more authentic, inner city borough pics featuring kids in survival mode a la Raising Victor Vargas or Chop Shop. Starring Anthony Mackie, Jeffrey Wright (pic on the left), Adewale Akinnuoye-Agbaje, Jennifer Hudson, Jordin Sparks (see tweet pic top right) and a pair of first-time on the big screen young thesps in the lead roles, filming took place during the summer, has been post-production since late August and features tech crew work by the likes of Production Designer Jane Musky (Why Stop Now) and Cinematographer Reed Morano (For Ellen).
Gist: Written by Michael Starrbury, this is a coming of age story about two inner city youths, who are left to fend for themselves over the summer after their mothers are taken away by the authorities.
Production Co./Producers: Tillman Jr., Robert Teitel, iDeal Partners Film Fund's Rachel Cohen and Jana Edelbaum (Dirty Girl)
Prediction: U.S. Dramatic Competition
U.S. Distributor : Rights Available