Film Festivals
2013 Cannes Award Winners in Pictures: Triple Love for Kechiche, Exarchopoulos and Seydoux
It was to be expected the moment that the Best Actress prize was given to Bérénice Béjo (The Past), that the chances for Palme D'Or winner for Abdellatif Kechiche could materialize — but even when they were finished announcing the Grand Prix prize, the Spielberg led jury gave a with special recognition to thesps Adèle Exarchopoulos and Léa Seydoux – combining the prize as a triple award. Here are pics of the winners – taken from the press conference room.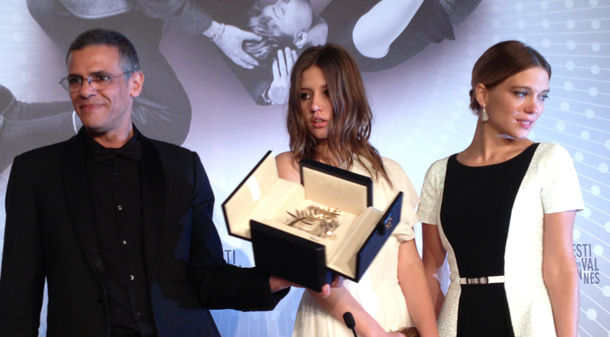 Palme D'Or winner: Abdellatif Kechiche's Blue is the Warmest Colour with special recognition to: Adèle Exarchopoulos and Léa Seydoux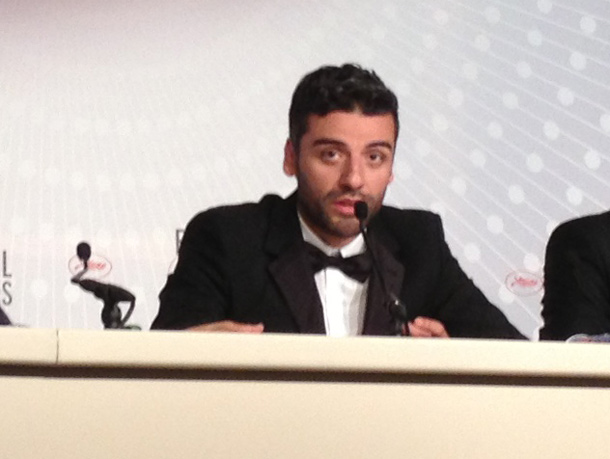 Grand Prix winner: Coen Bros.' Inside Llewyn Davis (Oscar Isaac accepting)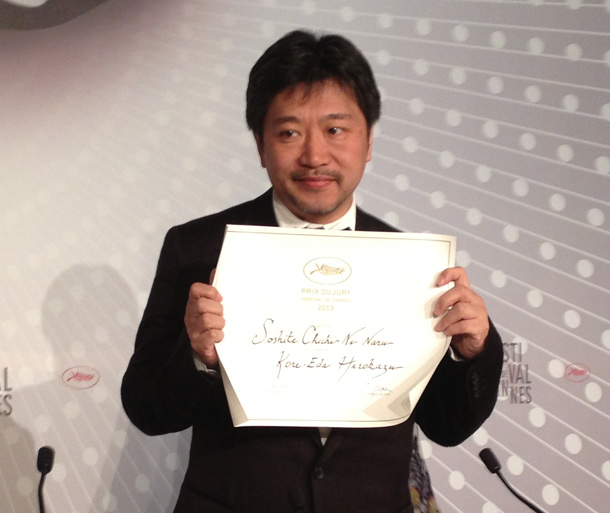 Jury prize winner: Kore-Eda Hirokazu's Like Father Like Son.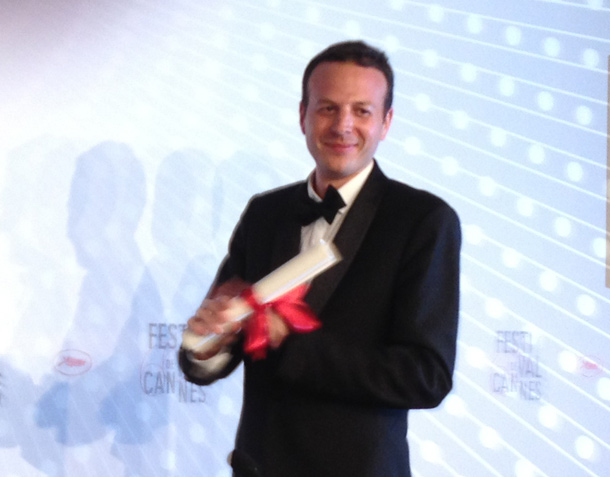 Best Director: Amat Escamante for Heli.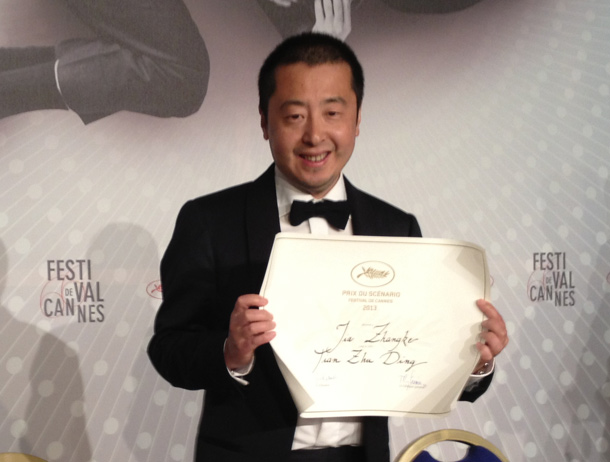 The great Jia Zhangke, winner of the Best Screenplay for A Touch Of Sin.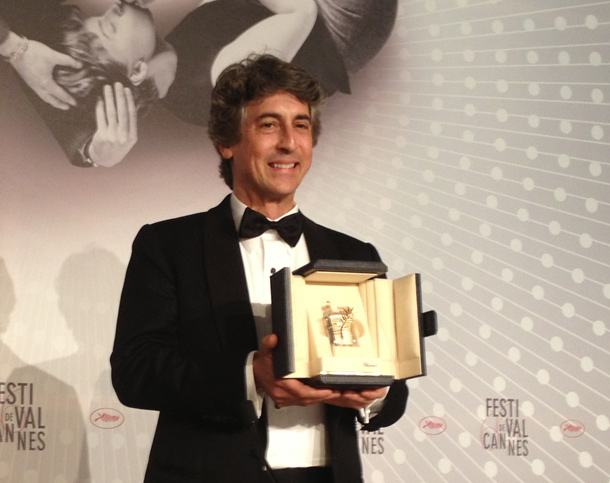 Best Actor: Bruce Dern, Nebraska (Alexander Payne accepting)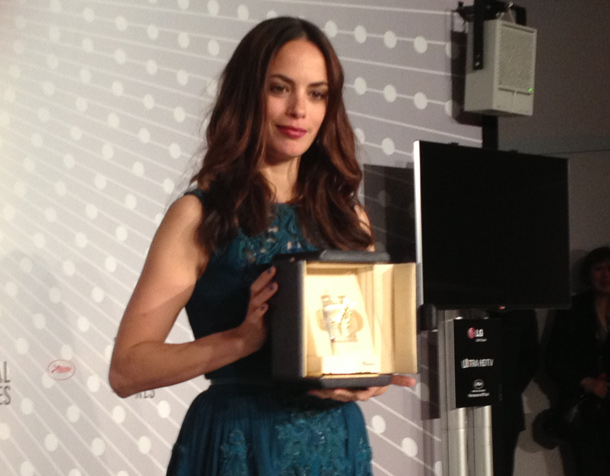 Best Actress: Bérénice Béjo, The Past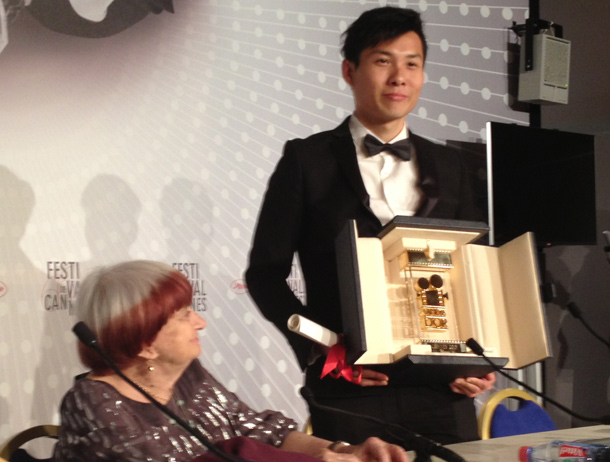 From the Directors' Fortnight, Singapore filmmaker Anthony Chen wins the Caméra d'or for Ilo Ilo.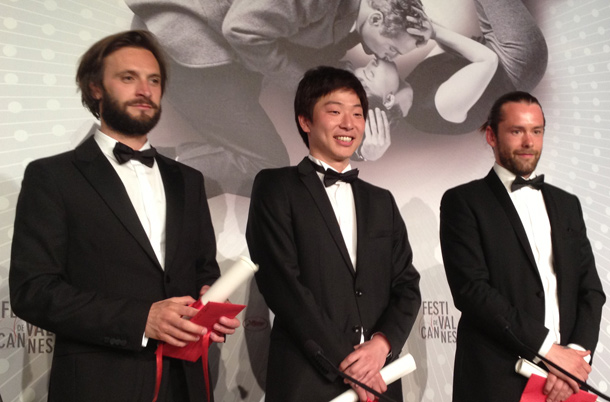 From left to right: Special Mention award goes to Adriano Valerio (37°4S) , Byoung-Gon Moon (Safe) was the winner of the Short Film Palme d'or, and Gudmundur Arnar Gudmundsson (Hvalfjordur) also received a special mention.