Indie Film News
Live from Cannes 2012: Introducing Our Cannes Critics' Panel
And the tradition continues here on IONCINEMA.com. Our twice daily critical snapshot of the Main Competition selected films (22 films in all, plus the closing film) as rated by 16 film critics is in its sophomore year. Other than switching a four to five star grading system, not much has changed. Over the course of the next twelve days, our critics will supply star ratings (which will fill out the grid-like format below) and will then be converted into one final grade. It acts as a barometer or a snapshot of what the film critics like best in real time.

Last year's top vote getter was a film that didn't collect any awards in Cannes. Pedro Almodovar's The Skin I Live In was the consensus favorite beating out the likes of Melancholia, Le Havre, The Kid With a Bike, Drive and Palme d'Or winner, The Tree of Life. From the sixteen, we've got twelve returning critics (Christophe Beney, Dave Calhoun , Per Juul Carlsen, Paola Casella, Carlos F. Heredero, Fabien Lemercier, Guy Lodge, Isabelle Regnier , James Rocchi, Cédric Succivalli, Clarence Tsui) and some new additions in our very own Blake Williams, The Man Who Viewed Too Much critic himself Mike D'Angelo, Lin Min from China's Sina.com (a huge portal for English-language news and info from China) and IndieWIRE.com's chief film critic Eric Kohn. A special thanks goes to the man of the hour – International Cinephile Society President Cédric Succivalli, who agrees with me that film criticism is not dead, and that anything to do with lists/metrics and a festival such as Cannes is pure fun. Here is our panel of 16: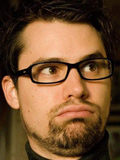 Christophe Beney is the co-founder of Accreds (www.accreds.fr), the only French-language web media entirely devoted to film festivals. Former editor in chief of Palmarès magazine and film critic for Les Cahiers du Cinema, he is also an academic and holds a PhD in cinema. This is the twelfth consecutive year that he covers the Cannes Film Festival. On Twitter: twitter.com/ChrisBeney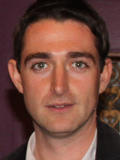 Dave Calhoun is the Film editor of Time Out London. He has also written for The Times, The Observer and Sight & Sound magazine in the UK and regularly broadcasts on Sky News and BBC Radio Three and Four. On twitter: twitter.com/davecalhoun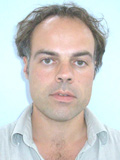 Per Juul Carlsen grew up in a small provincial Danish town that had the reputation for producing rope and young farmers fit for fight. It was a perfect setting for escapism and when puberty hit, he considered himself a full-fledged film addict. Since then he has tried to immerse others into seeing films that lend to new worlds, visions and fantasies and he currently does so via hosting a weekly radioshow on film called Filmland on the Danish National Radio in Copenhagen and he is the editor-in-chief for www.dr.dk/filmland.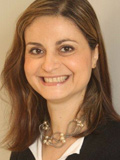 Born in Milan but based in Rome, Paola Casella is the film critic for Italian national daily Europa (www.europaquotidiano.it) since 2005. She contributes to CineCritica, the official publication of the Film Critics' Association of Italy. She served on the Fipresci juries at the Venice, Turin and Lecce film festivals. She is the author of several books on film criticism. Her last one, "Cinema: femminile, plurale", won the Domenico Meccoli prize as "Best film essay by an Italian author" in 2010. This year she is the Italian member of the Fipresci jury of the Cannes film festival.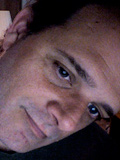 Mike D'Angelo was among the first people to begin writing regular movie reviews on the Web, having created his stubbornly text-only site The Man Who Viewed Too Much in the summer of 1995.  He has since been the chief film critic for Time Out New York and written a monthly film/TV column for Esquire, and has also contributed to the Village Voice, Nerve.com, and Variety, among other publications. Currently he writes regular film reviews for the Las Vegas Weekly and contributes a biweekly column on memorable movie scenes to the Onion's A.V. Club. Due to the crap economy and the state of the freelance market, he recently relocated from Brooklyn, NY to Oxnard, CA, which is…near L.A., anyway. On twitter: twitter.com/gemko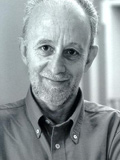 Carlos F. Heredero is a film historian and critic and was the editor-in-chief for the Spanish edition of Cahiers du cinéma. A professor of History of Spanish Cinema in the ECAM (School of Film and Audiovisual of the Community of Madrid) and ESCAC (Barcelona Film School) he was the writer on four documentaries about film (all directed by Carlos Rodriguez) for Canal Plus: Huellas de un espíritu; Alfred Hitchcock: la ficción sin límites; Orson Welles en el país de Don Quijote (with E. Riambau) y Huston y Joyce. Diálogos con los muertos. His most recent publication, also in the company of Antonio Santamarina, is an investigation of the literary sources of Spanish film, titled: La biblioteca del cine español (2011). He also directed, along with Eduardo Rodríguez, the Dictionary of Spanish and Latin American Cinema (10 volumes). Carlos currently writes for Caimán Cuadernos de Cine.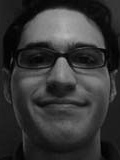 Eric Kohn is the chief film critic and a senior editor at Indiewire. His work has also appeared The New York Times, New York magazine, Variety, Filmmaker, and several other publications. Born in Texas and raised in Seattle, he holds bachelors and masters degrees in cinema studies from NYU. He currently resides in Brooklyn with his girlfriend, two cats and a projector.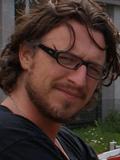 Eric Lavallée is the founder, editor-in-chief and film critic at IONCINEMA.com (founded in 2000). Eric splits his time between his home base in Montreal, NYC, and is a regular at Sundance, Cannes and TIFF. He has a BFA in Film Studies at the Mel Hoppenheim School of Cinema. On Twitter: twitter.com/ioncinema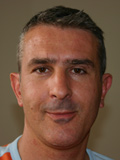 Fabien Lemercier is the France & Hungary correspondent and Film Focus coordinator for Cineuropa.org; Italy correspondent for Le Film Français. On Twitter: twitter.com/FabienLemercier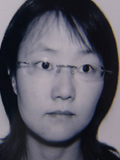 Born in China, Liu Min moved to Paris 14 years ago. As Journalist and film critic, she regularly covers film festival and cinema events in France and Europe for Sina.com, the leading entertainment Chinese website. During the year she also contributes to Movie World and contributes to Shoutern Weekly, as columnist. She is also involved, as consultant, for the organization of the Chinese Film Festival in Paris.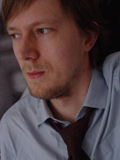 Guy Lodge is a South African-born critic and screenwriter now based in London. He can be read most frequently at US film website InContention.com, and occasionally contributes to The Guardian's online division. Recently named one of the 100 Greatest Arts Tweeters by Britain's The Times newspaper. On Twitter: twitter.com/GuyLodge.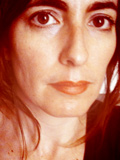 Journalist and film critic at Le Monde, Isabelle Regnier also blogs. During the Cannes Festival, she feeds Cannes – The Bubble, and the rest of the year, Film Bazar. She wrote a biographic essay on Tex Avery, and Produire un film, an essay on film production, both to be published by Phaidon / Cahiers du cinema. She directed the documentary film, Take it to the Street, on the online press experience of Rue89. On Twitter: twitter.com/isabregnier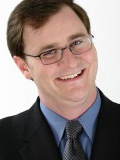 James Rocchi is a freelance film critic, columnist and interviewer for many outlets, including MSN Movies, IndieWire's The Playlist, The Toronto Star and Total Film magazine. Born in Canada, he lives and works in Los Angeles, and is a member of LAFCA, the BFCA and the OFCS. On Twitter: twitter.com/jamesrocchi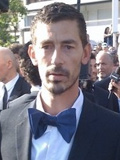 President of the International Cinephile Society, Cédric Succivalli has a M-Phil on Crash and Deleuzian Desiring Machines and a MA on My Own Private Idaho. He is a full-time translator, creative writer, performer (Rosalind Crisp company) and film critic. On Twitter: twitter.com/OnTheCroisette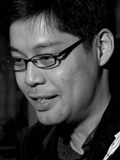 Clarence Tsui is a Hong Kong-based critic and is the film editor of the English-language daily South China Morning Post. He also teaches at the Chinese University of Hong Kong's School of Journalism and Communication.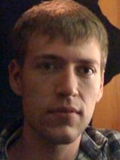 Blake Williams is an avant-garde filmmaker born in Houston, currently living and working in Toronto. He earned his Masters in Visual Studies from the University of Toronto, and has screened his work at TIFF, Images Festival, and the Pacific Film Archive in Berkeley. For the last year, he's been contributing to IONCINEMA.com's coverage for film festivals such as Cannes, TIFF, and Hot Docs, while also writing weekly film previews for BlogTO.com. On Twitter: twitter.com/@Astrostic