Film Festivals
Sweet Sixteen: Fantasia Becoming the Cannes of Genre Film Fests
An adolescent's sixteenth birthday marks a turning point in life when maturation occurs at a much more rapid pace and the teenager begins to be faced with difficult and important decisions that will shape their future. The same can be said of Montreal's Fantasia International Film Festival, set to kick off its sixteenth edition tomorrow: its Super Sweet Sixteen promises to be nothing if not interesting. That's not to say that the main focus of North America's largest genre film festival is changing; in fact, between prolific director Takashi Miike's festival opener For Love's Sake – fresh from Cannes and having its North American premiere – and the Canadian premiere of animation studio Laika's Paranorman, which closes the fest three weeks later, filmgoers will have a whopping 160 films from around the world to choose from. Sitges eat your heart out.
Where Fantasia seems to be evolving is in its off-screen endeavors, especially with the introduction of its Frontières International Co-Production Market, which will bring together many filmmakers in an effort to spark some truly international partnerships that will undoubtedly result in some very interesting projects. And where years past have had round-table discussions and master classes focusing on particular films or filmmakers, many of this year's conference offerings cast a wider net with the goal of exploring all aspects of getting a film made, from procuring funding right through to the finer points of creating special edition DVDs. Any aspiring filmmaker who attends all of these events will surely leave the festival with a vastly-improved understanding of just what it takes to get their projects made.
But what's being shown on screen this year, you might ask. With more films than ever, it's impossible to mention them all, but what follows is a small sampling of what's on offer this year.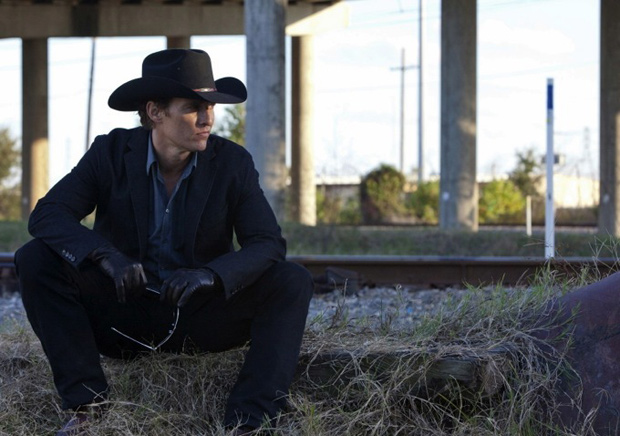 In keeping with its familiar split between Asia and the rest of the world, the festival's selections from North America include the world premiere of Alter Egos, a quirky superhero comedy from writer/director Jordan Galland (Rosencrantz and Guildenstern Are Undead) that seems to play the dysfunctions of the heroes in Watchmen for indie laughs; Buddy Giovinazzo's A Night of Nightmares (also world premiering) sees the Combat Shock auteur setting his sights on pure horror for the first time in this haunted house chiller; V/H/S, a horror anthology featuring segments from Ti West, Adam Wingard and David Bruckner (among others) that's already a hit on the festival circuit – having wowed audiences at Sundance and SXSW, among others – will be featured at Fantasia as well; another Sundance noisemaker, writer/director Richard Bates Jr.'s Excision features AnnaLynne McCord of 90210 in a star-making turn as a teenage outcast with some bizarre leanings. It's been compared to such outsider fare as May, Heathers, and Carrie; William Friedkin's seething thriller Killer Joe features an all-star cast including Matthew McConaughey, Thomas Haden Church, Emile Hirsch and Gina Gershon (see pic above); and what to make of newcomer Kern Saxton's debut Sushi Girl? Featuring such genre heavyweights as Tony Todd, Danny Trejo, Jeff Fahey, James Duval, and Michael Biehn, this offbeat criminal underworld film wears its Tarantino influences on both sleeves and also stars Luke Skywalker himself, Mark Hamill, and Atreyu from The Neverending Story, Noah Hathaway. Speaking of Michael Biehn, his directoral debut The Victim will premiere at this year's fest. Other highlights from North America include the world premiere of Jason Banker's Toad Road, Rubber ingenue Quentin Dupieux's Wrong, Teller's (of Penn & Teller) Play Dead, Nicholas McCarthy's supernatural The Pact, which enjoyed a great reception at Sundance, Rob Grant's bloody comedy Mon Ami, the Selma Blair and Rachel Miner-starring home invasion thriller Replicas from director Jeremy Power Regimbal, Casey Walker's multiple award-winning zombie romcom A Little Bit Zombie, Martyrs director Pascal Laugier's English-language bow The Tall Man, and Michael Peterson's quirky Animal House-meets-Monty Python comedy about LARPing (live-action role-playing), Lloyd the Conquerer.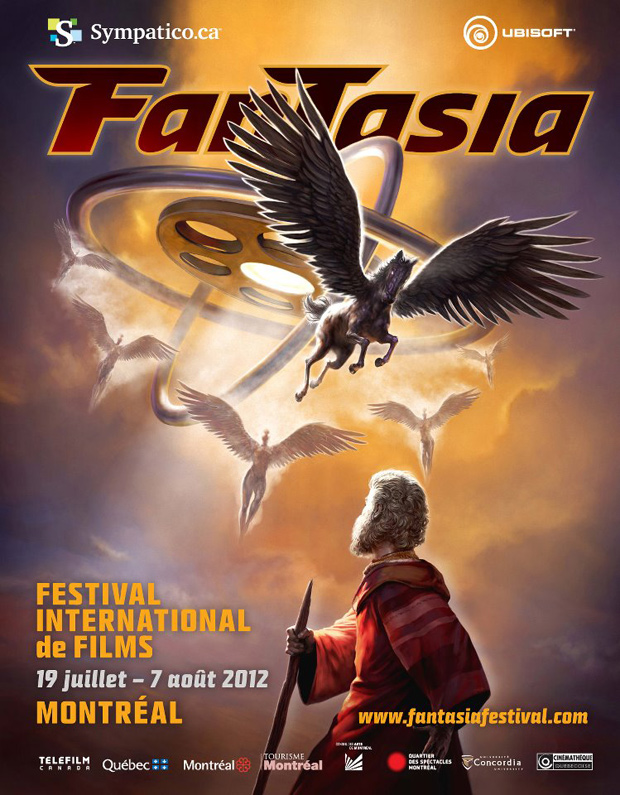 From Argentina comes the world premiere of Valentin Javier Diment's horror comedy Memory of The Dead, while Tom Kingsley and Will Sharpe's BAFTA-nominated Black Pond marries dry wit to the absurd as only the British can, with Alex Chandon's Inbred going the more traditional gross-out route in delivering its laughs. Alejandro Brugues' Juan of The Dead is Cuba's entry into the zomcom subgenre, while Spain brings us new entries from the great Alex de la Iglesias (As Luck Would Have It) and Jaume Balaguero (Sleep Tight). A joint spotlight on genre fare from Denmark and Norway this year showcases some interesting films from the likes of Magnus Martens (Jackpot) and Jens Liens (Sons of Norway), among others. Black's Game, Oskar Thor Axelsson's Icelandic underground crime thriller, which was a hit at the Rotterdam International Film Festival earlier this year, makes its North American debut. Not to be outdone, the Netherlands brings us not one but two off-the-wall action comedies about a group of mulleted ne'er-do-wells who just make life miserable for everyone around them (New Kids Turbo and New Kids Nitro.
On the Asian front, Takashi Miike once again brings two films to the festival: the aforementioned For Love's Sake as well as the Canadian premiere of his riotous murder mystery Ace Attorney. Not to be outdone, outrageous Japanese gross-out king Noboru Iguchi (Machine Girl, Karate-Robo Zaborgar) also will have two films at Fantasia: the Canadian premiere of Zombie Ass: Toilet of The Dead and the world premiere of his latest comedic horror gem, Dead Sushi. Koreans Kim Jee-Woon and Yim Pil-sung co-directed the apocalyptic Doomsday Book, which will be making its Canadian premiere, while director Juhn Jai-hong delivers the Kim Ki-duk-penned suspense thriller Poongsan, a film that examines the very real tension between North and South Korea. Hong Kong brings us the Canadian premiere of David Wu's sniper actioner Cold Steel and Donnie Yen continues with the fancy footwork in the Candian premiere of Peter Chan's Cannes selection Dragon. On the HK comedy front, Pang Ho-Cheung delivers two films: Vulgaria, an over-the-top tale of a film producer's lack of scruples that opened this year's New York Asian Film Festival, and Love in The Buff, the raucous sequel to 2010 Fantasia fave Love in a Puff. Among the Chinese offerings, Wuershan's supernatural martial arts epic Painted Skin: The Resurrection promises to astonish viewers with its visuals and its subject matter. And then there's Taiwan's Warriors of The Rainbow: Seediq Bale, from director Wei Te-Sheng. This historical epic (it clocks in at over four-and-a-half hours) about the fall and subsequent uprising of an aboriginal tribe bears many similarities to John Woo's masterpiece Red Cliff – no surprise, then, to see Woo's name as one of the executive producers.
Besides the aforementioned focus on films from Denmark and Norway, Fantasia will also feature a spotlight on the Philippines, a country whose cutting edge cinema has stepped up its game in recent years, likely due to easily accessible digital film technologies. And with titles like Mondomanila and Amok, you know you're getting some subversive stuff. And then there's Marlon Rivera's festival fave The Woman in the Septic Tank, in which he manages to poke fun at the festival circuit and its culture in a movie about a film crew who want their work to be recognized and selected at Cannes. Talk about meta!
International animated features get their own official section this year, Axis, and the offerings are truly diverse this year. There are animated historical epics like Arjun – The Warrior Prince and Asura, Miyazaki-like magical wonders like A Letter To Momo and Zarafa, more adult-oriented fare like the gritty The King of Pigs and Starship Troopers: Invasion, the animated sequel to the popular series, not to mention big-budget family-friendly fare like fest-closer Paranorman.
This year, Fantasia programmers capitalized on the popularity of their Documentaries From The Edge section and have included twice as many docs as in precious editions. Despite The Gods,Penny Vozniak's account of filmmaker Jennifer Lynch's rollercoaster-like ordeal during the shooting of Hisss, her Bollywood film about a woman who turns into a snake who turns into a woman who…you get the picture. We Are Legion: The Story Of The Hacktivists takes an in-depth look into the Anonymous movement, while Mads Br¸gger's daring and often hilarious The Ambassador sees him take a diplomatic trip to Central Africa with uncomfortably humorous results. And for anyone interested in the true story of one of the world's most famous haunted houses, the world premiere of Eric Walter's My Amityville Horror, about young Daniel Lutz' experiences in the house and the effects they had on his and his family's future, is a must-see.
Speaking of Jennifer Lynch, this year's edition of Fantasia will offer a mini-tribute to the iconoclastic filmmaker behind such polarizing films as Boxing Helena and Surveillance. Besides co-hosting the screening of Despite The Gods with director Penny Vozniak, Lynch will also be on hand to present the world premiere of her latest directorial effort, Chained, which she also co-wrote. The film stars Vincent d'Onofrio as a serial-killer cab driver who is raising a boy he abducted in the hopes he'll turn out just like him. Love them or hate them, her films always stay with the viewer long after the closing credits, and Chained looks like it'll be no different.
On top of all of the above, Fantasia will be bestowing a Lifetime Excellence Award to renowned film scholar David Bordwell, as well as welcoming over 125 guests from the world of film to speak to audiences at screenings of their works. And, in what promises to be an intriguing exhibit, Rue Morgue Magazine editor-in-chief Dave Alexander cooked up an idea where he would pair a Canadian genre filmmaker with a Canadian artist and have them come up with an idea for a genre film that doesn't exist and create a poster for the project. If They Came From Within: An Alternative History of Canadian Horror will premiere at the Cinematheque Quebecoise for nine days during the festival before embarking on a nationwide gallery tour.
And there you have it. On the surface, this year's selections may not seem as spectacular as in recent years, but dig a little deeper and you'll see that it's a solid lineup where you're sure to find plenty to whet your appetite, whether you hunger for North American indie horror, Hong Kong action, Asian period epics, Scandinavian thrillers, breathtaking animation, thought-provoking documentaries, or pretty much anything under the sun. The festival may have experienced some growing pains in its first fifteen years, but what has emerged is a fest that is finding its footing and branching out to become not just a genre film festival, but an event that wants to nurture and help future genre filmmakers realize their potential. With fifteen years of near-constant growth under its belt, Fantasia's sixteenth edition can in no way be seen as a make or break year, but the organizers and programmers deserve credit for trying some new things this time around, especially when they could easily have stuck to a tried and true formula.
Visit the festival's official site.