Long Term 12; Brie Larson Takes Up Residence in Lenny Abrahamson's "Room"
By Eric Lavallee on April 9, 2014
@ioncinema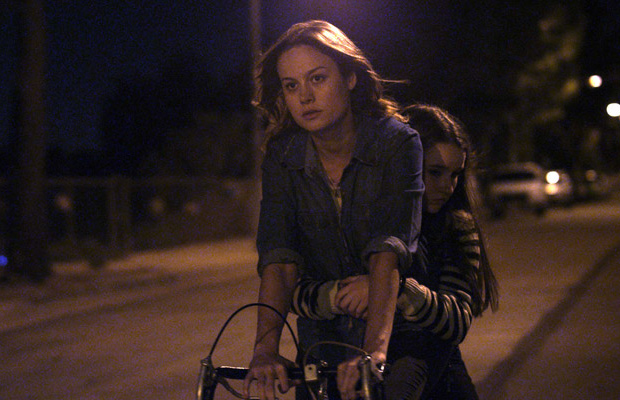 Brie Larson is about to delve into some coarse dramatic terrain that will make Short Term 12 look like a walk in the park. Deadline reports that the actress has boarded Lenny Abrahamson's Room where she'll play the role of Ma, a captive mother living in modern day slavedom.
Gist: Based on Emma Donoghue 2010 novel partially inspired by the 2008 case of Austrian woman Elisabeth Fritzl, this is about a woman (Larson) kidnapped as a teenager who has been held captive for years in a tiny room where she lives with her 5-year-old son Jack. To the boy, Room is the only home he's ever known.
Worth Noting: The 2010 novel won a slew of prizes and was among New York Times Best Books of the Year.
Do We Care?: It's difficult to look forward to a harrowing project where rape, offspring, violence and confinement are strewn into the narrative, but it'll be a joy to see Larson plow into psychological land mine. We're also interested in seeing if the film will use the POV of the novel: which belongs to the five year-old son.
Eric Lavallée is the founder, editor-in-chief and film critic at IONCINEMA.com (founded in 2000). Eric splits his time between his home base in Montreal, NYC, and is a regular at Sundance, Cannes and TIFF. He has a BFA in Film Studies at the Mel Hoppenheim School of Cinema. In 2013 he served as a Narrative Competition Jury Member at the SXSW Film Festival. Top Films From Contemporary Film Auteurs: Almodóvar (Talk to Her), Coen Bros. (Fargo), Dardennes (La Promesse), Haneke (Caché), Hsiao-Hsien (Three Times), Kar-wai (In the Mood for Love), Kiarostami (Taste of Cherry), Lynch (Mulholland Dr.), Tarantino (Pulp Fiction), Van Sant (My Own Private Idaho), von Trier (Breaking the Waves)
You may also like...
Andrew Droz Palermo (Rich Hill)
"This extended into the treatment of the kids, as much as humanly possible – I was on the ground shooting up and wide at them – trying to make them look larger than life, like heroes." Read more

Review

Interviews

In Theaters

08 Aug

23 Jul

18 Jul

11 Jul

09 Jul

Masthead

Facebook
Coming Soon
09/30/14
10/24/14
11/14/14