2013 Cannes Film Festival Predictions: Steve McQueen's Twelve Years A Slave
By Moen Mohamed on April 4, 2013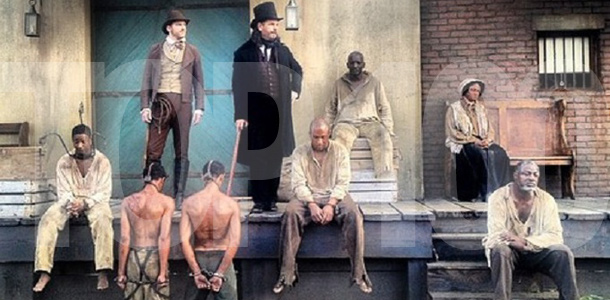 #56. Steve McQueen's Twelve Years A Slave
Gist: After the divisive and award-winning Shame from 2011, McQueen's latest is a period piece set in the 1800s about a man from the north who is kidnapped and sold into slavery in the deep south on a plantation in Louisana and its loaded with Michael Fassbender, Brad Pitt, Chiwetel Ejiofor, Quvenzhane Wallisi, Paul Dano, Alfre Woodard.
Prediction: After premiering Hunger in the Un Certain Regard section and skipping out on the fest with his last, Fox Searchlight just announced a December release date and THR updated the status of the pic stating that this won't be in time. We were thinking a definite Main Comp showing but now the chances are slim. Look for Venice, TIFF and/or NYFF for its North American premiere.

Moen Mohamed is a Toronto-based cinephile/journalist for IONCINEMA.com, covering film festivals such as Hot Docs and the Cannes film festival. Top Films From Contemporary Film Auteurs: Almodóvar (LIVE FLESH), Coen Bros. (FARGO), Dardenne Bros. (ROSETTA), Haneke (CODE INCONNU), Hsiao-Hsien (THE PUPPETMASTER), Kar-wai (IN THE MOOD FOR LOVE), Kiarostami (WHERE IS THE FRIEND'S HOME?), Lynch (MULHOLLAND DR), Tarantino (JACKIE BROWN), Van Sant (GERRY), von Trier (DOGVILLE)
You may also like...
Reed Morano (Meadowland)
"There was no aspect of Sarah we left untouched. Olivia would just go for it and I would be right by her side to react as the camera, as the observer..." Read more

Review

Advertisement

Interviews

Masthead

Facebook