2013 Sundance Film Festival Predictions: David M. Rosenthal's A Single Shot
By Eric Lavallee on November 19, 2012
@ioncinema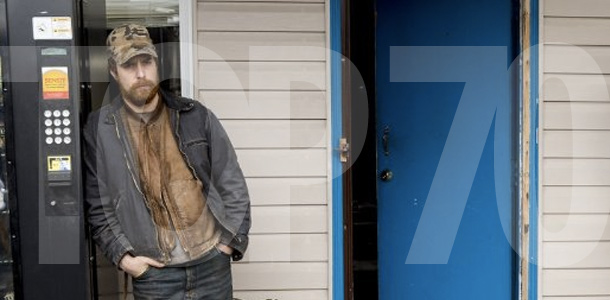 Gone are the days of a mangled production history – A Single Shot must have started and stopped a couple of times, switched casts before helmer David M. Rosenthal (Janie Jones) along with thesps Sam Rockwell, William H. Macy, Melissa Leo, Jeffrey Wright, Jason Isaacs, Kelly Reilly, Joe Anderson and Ophelia Lovibond were lassoed in March of this year. The book to film adaptation of Matthew F. Jones's novel – a crime thriller filmed in Vancouver comes equipped with Cinematographer Eduard Grau (A Single Man), Composer Atli Örvarsson (The Burning Plain) , Production Designer David Brisbin (In the Cut), and Editor Dan Robinson (Daniel Mulloy's short film filmography).
Gist: The tragic death of a beautiful young girl starts a tense and atmospheric game of cat and mouse between hunter John Moon and the hardened backwater criminals out for his blood.
Production Co./Producers: Unanimous Pictures' Chris Coen, Aaron L. Gilbert, Unified Pictures' Keith Kjarval, Jeff Rice
Prediction: U.S. Dramatic Competition
U.S. Distributor: Rights Available
Eric Lavallée is the founder, editor-in-chief and film critic at IONCINEMA.com (founded in 2000). Eric splits his time between his home base in Montreal, NYC, and is a regular at Sundance, Cannes and TIFF. He has a BFA in Film Studies at the Mel Hoppenheim School of Cinema. In 2013 he served as a Narrative Competition Jury Member at the SXSW Film Festival. Top Films From Contemporary Film Auteurs: Almodóvar (Talk to Her), Coen Bros. (Fargo), Dardennes (La Promesse), Haneke (Caché), Hsiao-Hsien (Three Times), Kar-wai (In the Mood for Love), Kiarostami (Taste of Cherry), Lynch (Mulholland Dr.), Tarantino (Pulp Fiction), Van Sant (My Own Private Idaho), von Trier (Breaking the Waves)
You may also like...
Trieste Kelly Dunn
"I focused on feeling wronged and that something was taken from her, and that taking it from someone else who deserved it felt heroic and right, despite it being wrong and irrational." Read more

Review

Interviews

In Theaters

23 Jul

18 Jul

11 Jul

09 Jul

04 Jul

02 Jul

27 Jun

13 Jun

06 Jun

30 May

Masthead

Facebook
Coming Soon
08/08/14
09/26/14
09/30/14