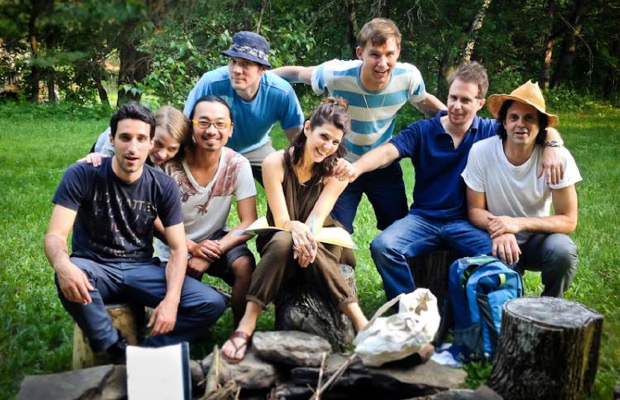 Don't let the lack of theatrical output foul you. Adam Rapp is a man of many hats, alternating between novelist, playwright, television, guitarist, actor (Ryan Piers Williams' X/Y) and the filmmaker of indie comedy (TIFF 2005 preemed) Winter Passing. Rapp shot his third film Why Now?! in upstate New York for peanuts in comparison to several other films mentioned on this list with this talent pool size (Sam Rockwell, Marisa Tomei, Aya Cash, Brian Geraghty) somewhere in late 2012/2013.
Gist: Written by Ivan Martin and Michael Godere, details on this one are buttoned, zipped, throw away the key mum.
Production Co./Producers: Parts and Labor's Jay Van Hoy and Lars Knudsen (Narco Cultura) , New Artists Alliance's Gabriel Cowan and John Suits (Bad Milo), Unified Pictures's Keith Kjarval (A Single Shot), Ivan Martin, Michael Godere, Tory Lenosky.
Prediction: Premieres category or a return to TIFF in the fall.
U.S. Distributor: Rights Available
Eric Lavallée is the founder, editor-in-chief and film critic at IONCINEMA.com (founded in 2000). Eric splits his time between his home base in Montreal, NYC, and is a regular at Sundance, Cannes and TIFF. He has a BFA in Film Studies at the Mel Hoppenheim School of Cinema. In 2013 he served as a Narrative Competition Jury Member at the SXSW Film Festival. Top Films From Contemporary Film Auteurs: Almodóvar (Talk to Her), Coen Bros. (Fargo), Dardennes (La Promesse), Haneke (Caché), Hsiao-Hsien (Three Times), Kar-wai (In the Mood for Love), Kiarostami (Taste of Cherry), Lynch (Mulholland Dr.), Tarantino (Pulp Fiction), Van Sant (My Own Private Idaho), von Trier (Breaking the Waves)
You may also like...
Review

Interviews

In Theaters

24 Jul

17 Jul

10 Jul

03 Jul

01 Jul

19 Jun

17 Jun

12 Jun

05 Jun

03 Jun

Masthead

Facebook

Lance Edmands (Bluebird)
"We discussed how much of the look would be inspired by this era, the last time people really had the money to renovate things. The house that the main family lives in was totally empty and falling apart when we picked it." Read more