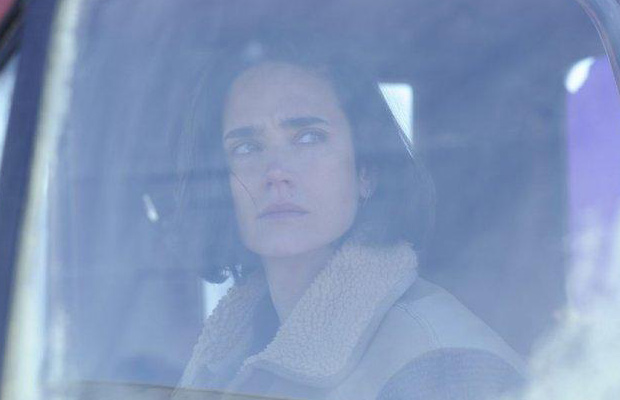 Madeinusa, her debut film, was a 2006 Sundance selected pic, while her sophomore drama The Milk of Sorrow was a winner in Berlin, we think that Claudia Llosa's third feature might follow a flight path that includes both fests. The Peruvian filmmaker commenced lensing on her English language debut (formerly titled Cry/Fly) earlier this year (April), with a mega cast, so we're thinking that gave her enough post-production time to prep the wintery set Aloft for the wintery Park City setting.
Gist: Set in Minnesota and northern Canada over two time periods, following a mother (Jennifer Connelly) and her son (Cillian Murphy), we delve into a past marred by an accident that tears them apart. She will grow into being a renowned artist and healer, and he into his own as a peculiar falconer who bears the marks of a double absence. In the present, a young journalist (Mélanie Laurent) will bring about an encounter between the two that puts the very meaning of life and art into question, so that we may contemplate the possibility of living life to its fullest, despite the uncertainties littering our paths.
Production Co./Producers: Mark Johnson (Ballast), Arcadia's Ibon Cormenzana (Blancanieves) and Wanda Vision's Jose Maria Morales (XXY)
Prediction: Looks like a definite Berlin Film Fest preem preceded by a possible Premieres category showing.
U.S. Distributor: Rights Available
More 2014 Sundance Film Festival Predictions
Eric Lavallée is the founder, editor-in-chief and film critic at IONCINEMA.com (founded in 2000). Eric splits his time between his home base in Montreal, NYC, and is a regular at Sundance, Cannes and TIFF. He has a BFA in Film Studies at the Mel Hoppenheim School of Cinema. In 2013 he served as a Narrative Competition Jury Member at the SXSW Film Festival. Top Films From Contemporary Film Auteurs: Almodóvar (Talk to Her), Coen Bros. (Fargo), Dardennes (La Promesse), Haneke (Caché), Hsiao-Hsien (Three Times), Kar-wai (In the Mood for Love), Kiarostami (Taste of Cherry), Lynch (Mulholland Dr.), Tarantino (Pulp Fiction), Van Sant (My Own Private Idaho), von Trier (Breaking the Waves)
You may also like...
Trieste Kelly Dunn
"I focused on feeling wronged and that something was taken from her, and that taking it from someone else who deserved it felt heroic and right, despite it being wrong and irrational." Read more

Review

Interviews

In Theaters

18 Apr

11 Apr

04 Apr

02 Apr

28 Mar

21 Mar

14 Mar

07 Mar

28 Feb

Masthead

Facebook