Toronto Pubic Speaks; 12 Years a Slave Claims Top Prize at TIFF 2013
By Eric Lavallee on September 15, 2013
@ioncinema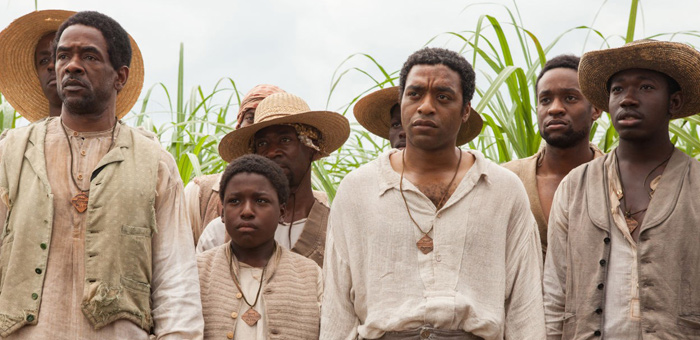 Such as the case back in 2008 with Slumdog Millionaire, Fox Searchlight have a hit on their hands and if all goes according to Moneyball-esque stats and Oscar prognosticators measuring stick, Hunger and Shame director Steve McQueen appears to be the lead favorite now for a taste of Oscar gold. After heavy Telluride buzz, 12 Years a Slave beat out Gravity, dark horse fav Prisoners, Dallas Buyers Club and the crowd-friendly Philomena to be crowned as TIFF's BlackBerry People's Choice Award. Here's the complete list of other winners which includes the resurgence of Pawel Pawlikowski – who claimed the FIPRESCI prize in the Special Presentations section for Ida.
BlackBerry People's Choice Award: "12 Years a Slave"
Runners-up: "Philomena," "Prisoners"
BlackBerry People's Choice Documentary Award: "The Square"
Runners-up: "Beyond the Edge," "Hi-Ho Mistahey!"
BlackBerry People's Choice Midnight Madness Award: "Why Don't You Play in Hell?"
Best Canadian First Feature Film: "Asphalt Watches"
City of Toronto and Canada Goose Award for Best Canadian Feature Film: "When Jews Were Funny"
Best Canadian Short Film: "Noah"
International Critics' (FIPRESCI) Prize for Discovery Program: "The Amazing Catfish"
International Critcs' (FIPRESCI) Prize for Special Presentations: "Ida"
NETPAC Award for World or International Asian Film Premiere: "QISSA"
Grolsch Film Works Discovery Award: "All the Wrong Reasons"
Eric Lavallée is the founder, editor-in-chief and film critic at IONCINEMA.com (founded in 2000). Eric splits his time between his home base in Montreal, NYC, and is a regular at Sundance, Cannes and TIFF. He has a BFA in Film Studies at the Mel Hoppenheim School of Cinema. In 2013 he served as a Narrative Competition Jury Member at the SXSW Film Festival. Top Films From Contemporary Film Auteurs: Almodóvar (Talk to Her), Coen Bros. (Fargo), Dardennes (La Promesse), Haneke (Caché), Hsiao-Hsien (Three Times), Kar-wai (In the Mood for Love), Kiarostami (Taste of Cherry), Lynch (Mulholland Dr.), Tarantino (Pulp Fiction), Van Sant (My Own Private Idaho), von Trier (Breaking the Waves)
You may also like...
Trieste Kelly Dunn
"I focused on feeling wronged and that something was taken from her, and that taking it from someone else who deserved it felt heroic and right, despite it being wrong and irrational." Read more

Review

Interviews

In Theaters

18 Apr

11 Apr

04 Apr

02 Apr

28 Mar

21 Mar

14 Mar

07 Mar

28 Feb

Masthead

Facebook