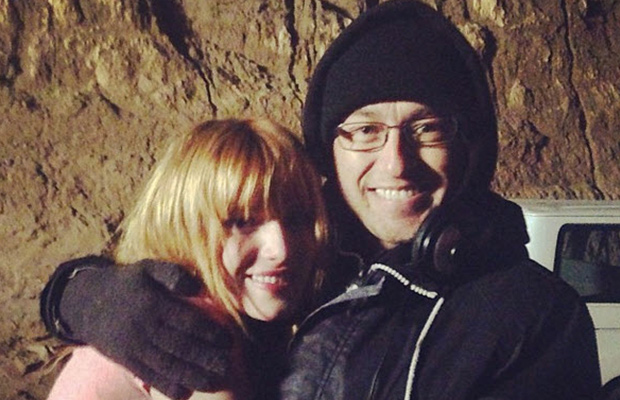 Big Sky
Director: Jorge Michel Grau
Writer: Evan M. Wiener
Producers: Matthew Salloway, Christina Papagjika
U.S. Distributor: Rights Available
Cast: Bella Thorne, Kyra Sedgwick, Frank Grillo
Mexican director Jorge Michel Grau's excellent 2010 debut, We Are What We Are already received the English language treatment with Jim Mickle's 2013 version, so perhaps it's no surprise to see Grau already helming his own English language debut with this dramatic thriller. While Kyra Sedgwick still pops up in interesting vehicles, we're hoping this isn't of similar quality as her union with Danish filmmaker Ole Bornedal in The Possession (2012). Frank Grillo is a consistently underrated element and we've been damn curious to see what Grau's been going to show us next.
Gist: A teen traveling with her mother to a treatment center for her agoraphobia has to fight for their lives against a gunman who attacks them.
Release Date: While his debut premiered at Cannes, we're wondering if this title may see a slot in Tribeca or SXSW.
More Top 200 Most Anticipated Films of 2014
Nicholas Bell is a Los Angeles based film critic/journalist for IONCINEMA.com, covering film festivals such as Sundance, Cannes, TIFF, AFI, as well as weekly film reviews. Nicholas is also a regular contributor to men's fashion periodical, MM Magazine. Top Films From Contemporary Film Auteurs: Almodóvar (All About My Mother), Coen Bros. (No Country For Old Men), Dardenne Bros. (The Kid With a Bike), Haneke (The Piano Teacher), Hsiao-Hsien (Flight of the Red Balloon), Kar-wai (In The Mood For Love), Kiarostami (Close-Up), Lynch (Blue Velvet), Tarantino (Inglourious Basterds), Van Sant (My Own Private Idaho), von Trier (Dogville), Zulawski (Possession), Carax (Mauvais Sang)
You may also like...
Lance Edmands (Bluebird)
"We discussed how much of the look would be inspired by this era, the last time people really had the money to renovate things. The house that the main family lives in was totally empty and falling apart when we picked it." Read more

Review

Advertisement

Interviews

In Theaters

27 Mar

13 Mar

06 Mar

04 Mar

27 Feb

Masthead

Facebook
Coming Soon
04/17/15
05/01/15
06/05/15