Features
2014 Sundance "Trading Cards" Series: #15. Charlie Tahan (Love is Strange)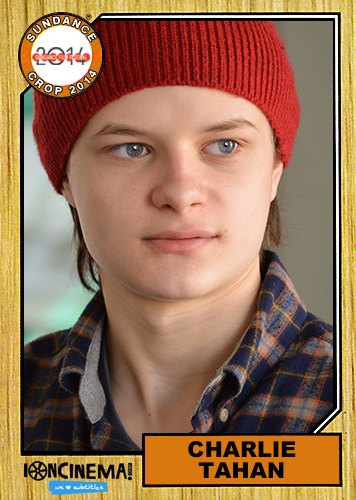 Eric Lavallee: Name me three of your favorite "2013 discoveries"…
Charlie Tahan: Samantha Morton gave me the movie Kes, it is one of my favorites now. I also just discovered the film Magnolia, I can't believe I hadn't seen it until recently… And I am obsessed with the show It's Always Sunny in Philadelphia.
Lavallee: In Love is Strange, you play Joey. Could you describe your character, what his relationship is in rapport to the central characters and from his perspective ­ how does he perceive the world around him.
Tahan: Joey is put out when his Uncle Ben moves in and he has to share his room with him. Joey loves his uncle but feels invaded and is resentful. He eventually comes to terms with his family as he matures.
Lavallee: You've worked on large Hollywood items for the likes of Tim Burton and Francis Lawrence and now you're appearing in more "indie" fare such as Allen's Blue Jasmine and Canet's Blood Ties. What are some of the differences that you've noticed and what do you appreciate the most with smaller films?
Tahan: Indie film shoots actually seem to run more smoothly, maybe because there are fewer people making decisions. It's hard to say if I like one more than the other though – every project is different. I guess I've been lucky because I have never had a bad experience on any set I've been on, big or small.
Click on the card below!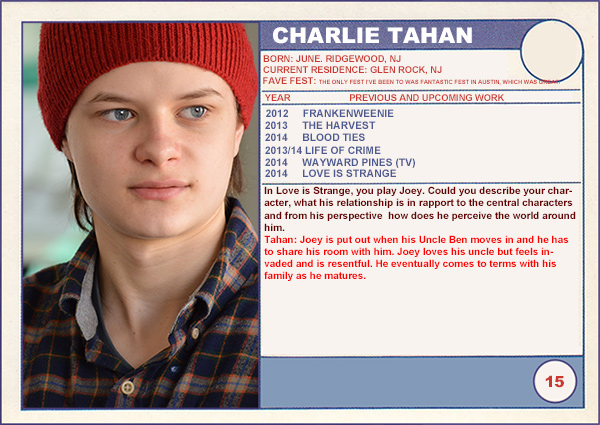 [related]2014 Sundance Trading Card Series[/related]