Features
2014 Sundance "Trading Cards" Series: #8. Jonny Mars (Hellion)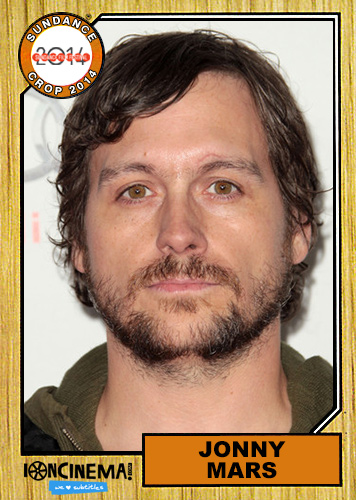 Eric Lavallee: Name me three of your favorite "2013 discoveries"…
Jonny Mars: 1. Wendy Davis. 2. I AM NOT A HIPSTER. 3. ENLIGHTENED the series
Lavallee: You and Deke are among the few carry­over actors from the original short ­ were you aware back then that this could/should elongated, a broader in scope feature­ length? And are you incarnating the same character this time out?
Mars: Yes. We all saw the potential in adapting the short. Aaron Paul plays the character I played in the original. Maybe you've heard of him?
Lavallee: Describe to the future viewer what Duncan's POV of the world he sees in front of him?
Mars: Duncan's POV would make a great t-shirt: Beers, Babes and Baseball.
Lavallee: Last year you had a fairly unique Sundance experience with four films included in the festival. How do you look back at having one year's worth of performances unveiled to the public in less than a week?
Mars: Having four films premiere at Sundance in 2013 opened a lot of doors. And behind those doors were a lot of open bars.
Click on the card below!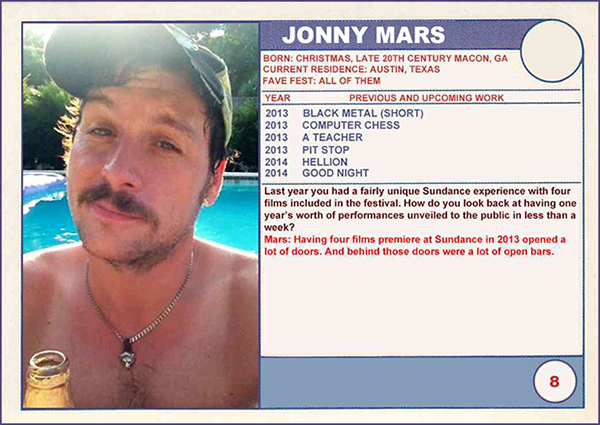 [related]2014 Sundance Trading Card Series[/related]