IONCINEMA.com's IONCINEPHILE of the Month feature focuses on an emerging filmmaker from the world of cinema. This month's featured docu filmmaker needs little introduction – her debut (2006) Deliver Us from Evil was nominated for Best Documentary Oscar and her sophomore film, the Sundance and TIFF selected doc West of Memphis (four star review here) was released via Sony Pictures Classics on December 25th in NY and Los Angeles). Before Amy Berg pursues further docu projects (Untitled Women's Boxing Documentary and This Is America) and moves into narrative debut (Every Secret Thing or Mystery White Boy) we found out more how she landed and more importantly, how she went about the project. Amy didn't submit her top ten, but here's a sampling of the films that are among her first film loves.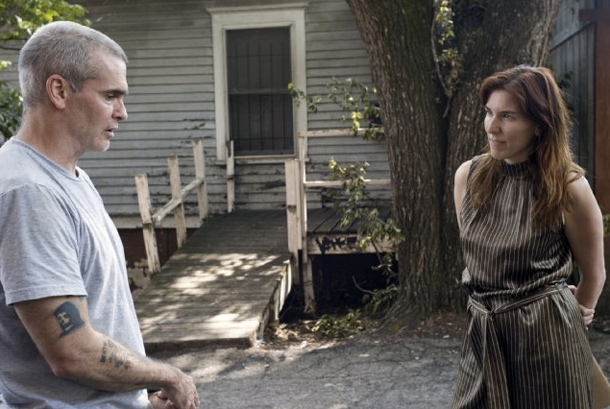 Eric Lavallee: During your childhood… what films were important to you?
Amy Berg: The early films that really moved me were Ordinary People, The Last Metro, and then pretty much any French film I could get my hands on. Murmur of the Heart, and I particularly loved Jules and Jim. These films all took me away to another place. The combination of films feeling very real morphing into films that felt so far from real to me were equally important.
Lavallee: During your formative years, what films and filmmakers inspired you?
Berg: I would have to say that I was moved by filmmakers like Michael Apted, Stanley Kubrick, Gus Van Sant, and later I was very inspired by the Scandinavian filmmakers – Thomas Vinterberg and Lars Von Trier. It was upon seeing these films that I felt I had something to offer in the combination of real life stories to film.
Lavallee: You came to docu filmmaking via the journalism route – I was wondering at what point did it click for you that your chosen medium would be thru celluloid/digital?
Berg: Documentary filmmaking through a digital medium is really the outset of making a film as a result of documenting a story with the need for expedience and ease. I really learned all I know on the job and continue to learn with the evolution of technology and collaborations with like minded artists.
Lavallee: How did Peter & Fran come to contact you – did they think of your methodology (getting close to your subjects in Deliver Us From Evil) as a key element to the what they were planning with this investigative type doc?
Berg: Peter and Fran came to me after speaking with Lorri at great lengths about developing this investigation and possibly doing a film. They had seen Deliver Us From Evil and so they told me that weighed into their decision, as did my investigative journalist background. They needed someone to work hand in hand with the lawyers and PIs. It's always a fine line of getting close to the subjects I film but in the case of both my films, developing intimate relationships with the characters was integral to the film. We were diving into such horrible places in these people's pasts that I had to be a trusted friend. I think Peter and Fran saw that in Deliver Us… and knew that would be needed for this film as well.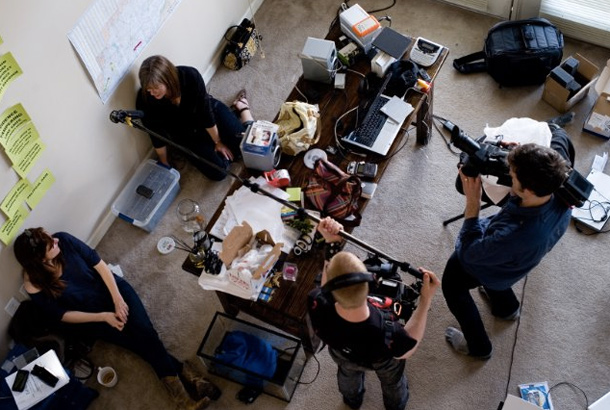 Lavallee: Rare are the moments in history where one of the producers happens to be a subject who is imprisoned. Would you describe this as an added weight/challenge for your creative process when you yourself becomes one part of this wave of agents of change?
Berg: Damien has been amazing as a producer on this film. He has just blossomed since he's been released from prison. It was not a weight or challenge but instead opened up possibilities and allowed us to capture the true story of life and love behind bars. This is his film and his story.
Lavallee: I kept thinking of how much red tape you encountered – you were met with resistance and then ultimately you found subjects who opened up to you. Could you briefly describe your prodding and building trust process – how do you get someone who has never admitted the truth to themselves to open up on camera to a stranger?
Berg: Everyone attached to this case had already been through so much. Not just the horrific murders but also due to the years and years of media attention. They were perpetually stuck in 1993 and exhausted by it. I had to be there day in and day out to prove that I cared and that I was there to help. It look a while but it happened. I developed such a close relationship with Pam Hicks which continues to this day. Speaking on camera wasn't new to them. They've told these stories a hundred times. So my goal in the interviews was to find the new angle – the revelation. Not an easy task when discussing a trial that happened 20 years ago. But the current investigation helped as did the close relationship that I developed with the characters.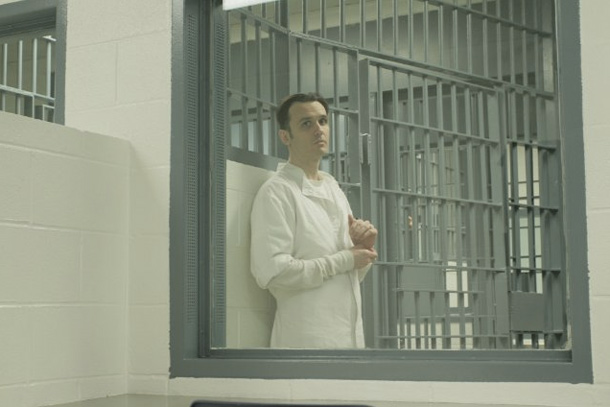 Lavallee: I'd like for you to discuss your first impressions about the physical/natural space of West Memphis – a lieu that has sort of rotted away like the trio. At what point did you decide to commit to what would be a three year project and what kind of aesthetic ideas did you have for the film?
Berg: West Memphis is such a unique part of the country. It's unlike anything I had ever seen. And it's filled with so many lovely people but it is truly a town stuck in a different time. They are all haunted by this murder and this trial that seems never ending. I spoke at length with Maryse and Ronan about how to visually portray West Memphis. It's as much a character in the film as anyone else. There's a harsh sense of beauty there. The crime scene – the place where these awful atrocities occurred – is covered in this beautiful golden vegetation and so much amazing wild life. One of my favorite scenes in the film is the last one where we show the enormous migrating flocks of birds that are a seasonal phenomenon in that area. We wanted to show the truth of the town which can definitely be ugly at some angles. But there is also a beauty in both the people and the landscape and we wanted to show that as well.
Lavallee: It was announced in mid of 2012 – that you'd be working your first fiction project (Every Secret Thing). Is this a natural extension of you as an artist or do you feel you are flexing different set of muscles?
Berg: It's definitely a different set of muscles but everything I do is connected to my work in documentaries. I wrote all of my films which has given me the experience to be able to dive into the fictional script and rework it. I've also found quite an interesting parallel between interviewing subjects and directing actors. At the base of both is getting to the truth. I couldn't be more excited to explore the world of fictional narratives but I will never leave the world of documentaries and currently have many docs close to my heart that are in various stages of production.
Lavallee: Can you discuss the collaborative process you had with your editor…
Berg: Billy McMillin is more than my editor. We are collaborators in the most true sense. We wrote this film together and were with each other every step of the way. These murders threw everyone into a different world. West Memphis was a different world and Billy and I were able to navigate through it together. Of course we don't agree on everything but we always come together to make the best product. This film wouldn't have existed without Billy.
Lavallee: Can you discuss the collaborative process you had with your camera crew…
Berg: My camera department were the soldiers on the front line. Ronan Killeen and Maryse Alberti along with local shooter Jeff Dailey were always ready at the drop of a hat to go and film whatever was needed. The literally waded through mud and swamp to get the shots we needed. They became so invested in the case. I just remember the day Damien, Jesse and Jason were released. We were all celebrating and smiling while running around filming everything we could. And by that point we had such shorthand with one another – we were able to work quickly while capturing really great, cinematic scenes even amongst the chaos of the day.
Lavallee: Can you discuss the collaborative process you had with Alejandra Riguero
Berg: This investigation was steeped in almost two decades of information. Additionally, we continued the investigation while in production so more and more information kept flowing in at alarming rates. My research coordinator, Alejandra Riguero, was there every step of the way translating and organizing the complicated investigation and the hundreds of pages of documents for me and the film. With so much information, the creative process can get bogged down. Alejandra never let that happen and always provided the clarity we needed to produce the film.