Top 150 Most Anticipated Foreign Films of 2020: #15. On a Half Clear Morning – Bruno Dumont
On a Half Clear Morning
No doubt about it — Bruno Dumont's been busier than ever. While 2019 saw the restoration of his 1997 debut The Life of Jesus and his 1999 follow-up Humanite with their inclusion in the Criterion Collection, we also saw the theatrical release of his Coincoin and the Extra Humans stateside, while his second installment in his Joan of Arc reiteration, Joan of Arc, took home a prize following its premiere at Cannes in Un Certain Regard. Two decades prior, Dumont would average a new project once every two to three years, but he's been more prolific than ever, already filming his latest, On a Half Clear Morning (Par ce demi-clair matin) starring Léa Seydoux, Benoit Magimel, Blanche Gardin, and produced by Rachid Bouchareb and Jean Brehat while David Chambille (Joan of Arc, 2019) is lensing.

Gist: In a script penned by Dumont, Seydoux stars as a famed TV journalist whose celebrity becomes too much to bear while a troubling spiral of events forces her to reinvent herself.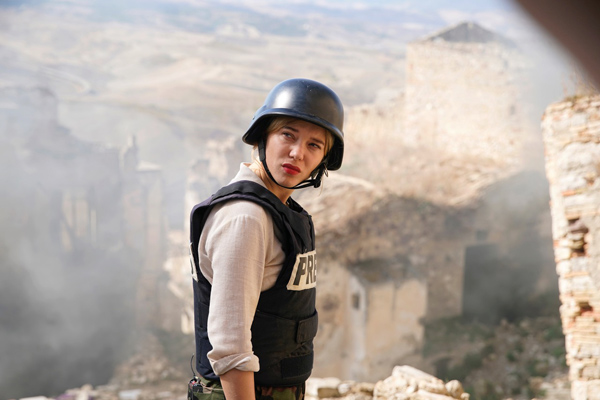 Release Date/Prediction: Filming took place between October and December of 2019. Dumont is no stranger to the festival circuit, having competed in Venice (Twentynine Palms, 2003), Berlin (Camille Claudel, 1915, 2013) and also premiering out of Locarno (Coincoin and the Extra Humans in 2018). But Dumont is really more of a Cannes fixture, where the lion's share of his filmography has premiere after winning a Golden Camera Special Mention back in 1997 for The Life of Jesus. He's competed thrice for the Palme d'Or, winning the Grand Prize of the Jury twice (1999's Humanite; 2006's Flanders) and last in competition with 2016's Slack Bay. His latest appears to be one of his most mainstream affairs to date so we expect to see Dumont compete for the fourth time at Cannes in 2020.