Annual Top Films Lists
Our Top 25 Most Anticipated Studio Films: Villeneuve's Story of Your Life Leads Class of 2016
Auteurs working within the confines of the studio system tend to disappoint, though we try to keep hope alive by anticipating the best for talented directors braving compromised visions. 2015 wasn't without its fair share of standout studio fare, particularly with George Miller's comeback for Mad Max: Fury Road, Tarantino's The Hateful Eight, Inarritu's The Revenant, and J.J. Abram's revitalization of Star Wars. Of course, there were just as many disappointments, including David Gordon Green's Our Brand is Crisis and the Wachowski Siblings' rather derivative Jupiter Ascending. While a couple items from our top 25 studio list last year were held over, we've noted a bright clutch of hopeful auteur items to look forward to in 2016. You'll notice a common theme among our top items, including supernatural or extraterrestrial elements.
25. The Accountant – Gavin O'Connor
24. The Nice Guys – Shane Black
23. The Disaster Artist – James Franco
22. Stronger – David Gordon Green
21. Doctor Strange – Scott Derrickson
20. Sand Castle – Fernando Coimbra
19. Everybody Wants Some – Richard Linklater
18. Army and the Dudes – Todd Phillips
17. Burn Your Maps – Jordan Roberts
16. Untitled Howard Hughes Project – Warren Beatty
15. Passengers – Morten Tyldum
14. Snowden – Oliver Stone
13. Billy Lynn's Long Halftime Walk – Ang Lee
12. In the Valley of Violence – Ti West
11. La La Land – Damien Chazelle
10. Pete's Dragon – David Lowery
09. Triple 9 – John Hillcoat
08. Money Monster – Jodie Foster
07. Hail, Caesar! – Coen Bros.
06. Silence – Martin Scorsese
#5. War Machine – David Michod
At number five we have Aussie filmmaker David Michod with his third feature, War Machine. The project made headlines earlier this year when Netflix spent a bundle when it acquired distribution rights to this feature being produced by Brad Pitt's Plan B production company. Pitt also stars in this satire on the US war in Afghanistan based on Michael Hasting's The Operators: The Wild and Terrifying Inside Story of America's War in Afghanistan. Michod became an instant director to watch following his 2010 debut Animal Kingdom (which has been remade for US television starring Ellen Barking), followed by his post apocalyptic follow-up The Rover. We are expecting Michod to break into Cannes as a main comp contender this year followed by a similar theatrical and simultaneous streaming release a la Netflix's Beasts of No Nation.
#4. The Light Between Oceans – Derek Cianfrance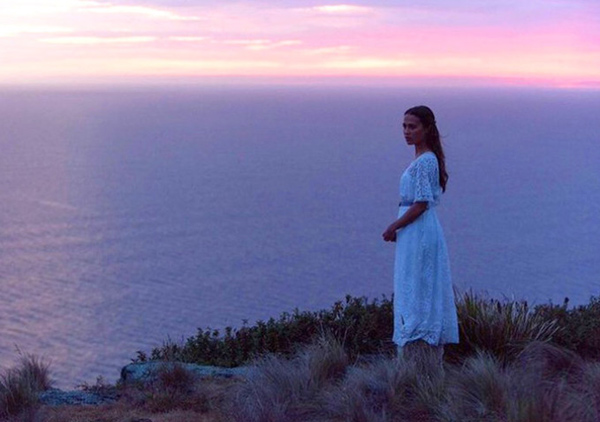 In our number four slot we have Derek Cianfrance's The Light Between Oceans. Cianfrance surfaced to the forefront of the best new American directors with his 2010 film Blue Valentine, which saw him swiftly reunite with Ryan Gosling for a slow-burning crime saga The Place Beyond the Pines in 2012. His fourth feature is an adaptation of the bestselling and critically acclaimed novel by M.L. Stedman. We're curious to see what Cianfrance does with such a hot commodity, as DreamWorks snapped up the rights back in 2012. He was able to amass an exciting cast, with Michael Fassbender and leading ladies Rachel Weisz and Swedish beauty Alicia Vikander (now riding the awards consideration wave for her performance in The Danish Girl). The tale concerns a lighthouse keeper that survived the ravages of WWI living on the remote Janus Rock in Australia with his young wife. Discovering they're unable to conceive following several tragic attempts, they rescue a baby infant in a boat and are tempted to keep it as their own. The early word is Cianfrance has quiet the superb dramatic feature on his hands. A release date hasn't been announced yet, but we're assuming a fourth quarter release may follow a stately bow at Venice and TIFF for prime awards consideration.
(Touchstone Pictures – Release: TBD)
#3. The Lost City of Z – James Gray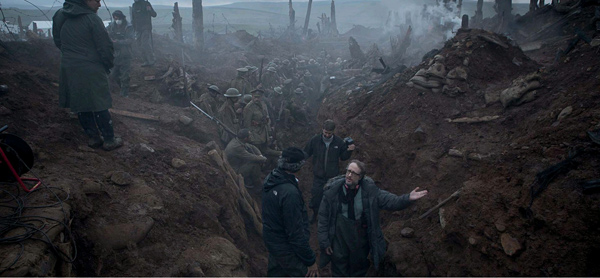 Next, we have another long gestating project, The Lost City of Z from the consistently underrated James Gray. He's now finally in post-production on the Paramount production which stars Charlie Hunnam and Robert Pattinson in a film inspired by British explorer Perceval Fawcett's ill-fated attempt to discovering the fabled kingdom of El Dorado. Gray adapts himself from a book by David Grann, and considering his acclaim in France (his last four films have all competed for the Palme d'Or at Cannes), this may be the rare studio feature that makes the cut in 2016.
(Paramount Pictures – Release: TBD)
#2. Midnight Special – Jeff Nichols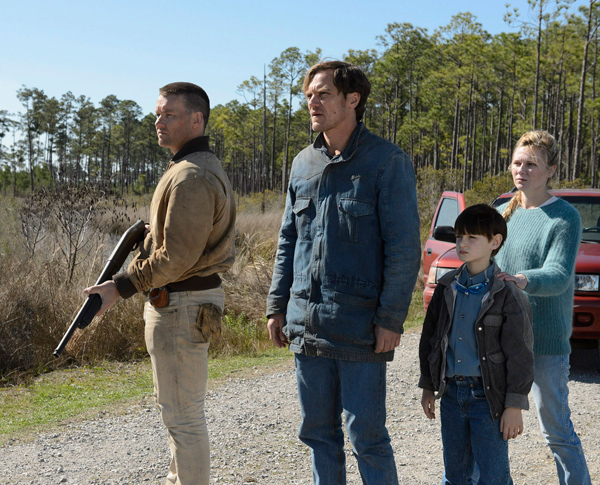 At number two we have another holdover from a title we had expected to bow last year, Jeff Nichols' sci-fi film Midnight Special. Starring Joel Edgerton, Kirsten Dunst, Adam Driver, and returning Nichols cast members Michael Shannon and Sam Shepard, the narrative concerns a father and son that go on the run after discovering his child has special powers. This recalls a heyday of adult studio genre films from the 1980s, such as Stephen King's Firestarter (1984). We're assuming that the popular folk song of the same name will make an appearance, which also reminds us of Creedence Clearwater Revival's cover featured in The Twilight Zone: The Movie (1983). We'd had this pegged as a possible Cannes or Venice contender in 2015, but Warner Bros. held the title for release this spring, and Midnight Special will be competing in the 2016 Berlin International Film Festival line-up (meanwhile, Nichols united with Edgerton on a new project, Loving, which potentially will be ready for the latter half of 2016).
(Warner Bros. – Release: March 18th)
#1. Story of Your Life – Denis Villeneuve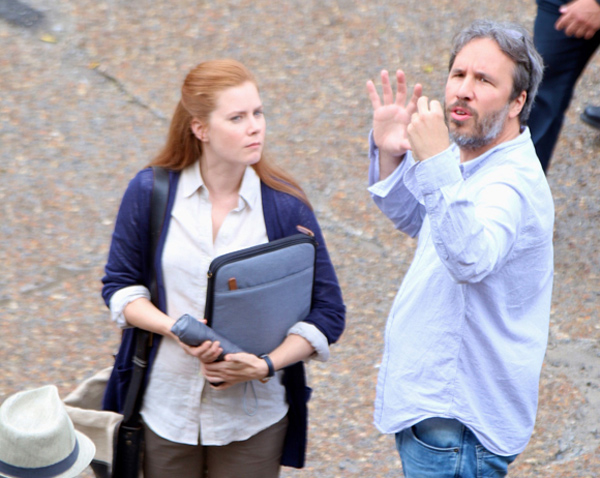 And in our number one slot for 2016's studio slate is Story of Your Life from the increasingly prolific Denis Villeneuve. The French Canadian has been steadily making films since the early 2000s but after his 2010 film Incendies scored an Oscar nod for Best Foreign Language Film, Villeneuve's been on the rise, leading to the 2013 Jake Gyllenhaal double whammy of Prisoners and Enemy, while this year's drug cartel drama/thriller Sicario has earned equal critical acclaim. Before we see him jumping into the Blade Runner pantheon in 2017, he'll unleash this sci-fi deliberation concerning language when a linguist is hired by the military to determine if alien space crafts landing all over the earth come in peace or hostility. Amy Adams, Forest Whitaker, and Jeremy Renner star in the Paramount release. Villeneuve recruits expert DP Bradford Young (Pariah; Selma; A Most Violent Year) and we're equally excited to see composer Johan Johansson (who scored Prisoners and Sicario) returning once again.
(Paramount Pictures – Release: TBD)