Festival Predictions
2014 Sundance Film Festival Predictions: Susanna Fogel's Life Partners (Exclusive First Look!)
It's got the Sundance folk/system stacked in its corner. The Institute selected Life Partners for the January Screenwriters Lab ('12), gave it's producer a nudge and even a public read of the screenplay. Susanna Fogel's directorial debut shot in 2013 with the femme-centric ensemble of Leighton Meester, Gillian Jacobs, Greer Grammer, Gabourey Sidibe and Julie White. Adam Brody is in there too. Oh…and Fogel and her/creative writing partner Joni Lefkowitz have got It Is What It Is in the pipeline with Evan Rachel Wood, Olivia Thirlby and Sigourney Weaver attached. Check out the exclusive first look below – Photo credit by Erik Anders Lang.
Written by Susanna Fogel and Joni Lefkowitz, this is about a codependent friendship between two single girls approaching 30 — type-A Paige (Gillian Jacobs) and lesbian slacker Sasha (Leighton Meester)— who must struggle to redefine their friendship and its boundaries when Paige meets the (romantic) love of her life (Adam Brody). LIFE PARTNERS is part coming-of-age story about two slightly stunted girls from a generation where growing up happens at a slower pace…and part comedy-of-manners about the intimacy of female friendship and its innate passive-aggressiveness. A portrait of what it means to grow up and grow apart.
Production Co./Producers: Haven Ent.'s Jordana Mollick and Brendan Bragg, Red Crown's Riva Marker and Daniela Taplin Lundberg, Joni Lefkowitz. Exec Producers: Dan Crown (Red Crown), Anne O'Shea (Minerva), Peter Touche (Sandia Media).
Prediction: I've seen comedy debuts crack the U.S Dramatic Comp in the past (see In a World…), which is where this might end up. We prefer a Premieres showing for this funny bone tickler.
U.S. Distributor: Rights Available – UTA & WME Global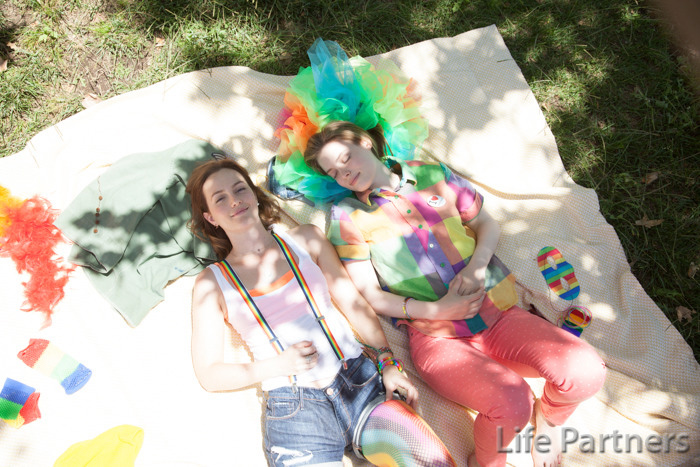 [related]2014 Sundance Film Festival Predictions[/related]