Rebel Spirit: The Films of Patricia Mazuy
Patricia Mazuy is back! And who is Patricia Mazuy, many English language cinephiles may ask? For the past thirty years, Mazuy has steadily built an impressive, if strikingly minimal, cinematic oeuvre while also dabbling in documentary and television. And yet, despite premiering her films at Cannes and working with a variety of cinematic notables, including Sandrine Bonnaire, Isabelle Huppert, Bruno Ganz and Laurent Lafitte, she remains surprisingly unknown outside of France (and to that end, underrated), a matter which isn't assisted by her features remaining undistributed in America. For the first time ever in the US, Mazuy is being treated to a retrospective at Lincoln Center in New York, where all five of her features will screen, including her latest, the Said Ben Said produced Paul Sanchez is Back! (2018).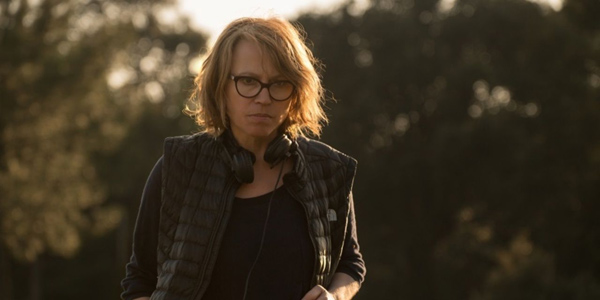 Across her filmography, Mazuy displays a penchant for complicated women striving to make a name for themselves within a variety of chosen professions. Having debuted in 1989 with the Sandrine Bonnaire headlined Thick Skinned, Mazuy contributed a segment ("Travolta and Me") to the critically acclaimed early 1993 television series "All the Boys and Girls of Their Age," which included episodes by Olivier Assayas, Chantal Akeman, Andre Techine and Claire Denis. Here's a retread of three of the features in this five-film retrospective.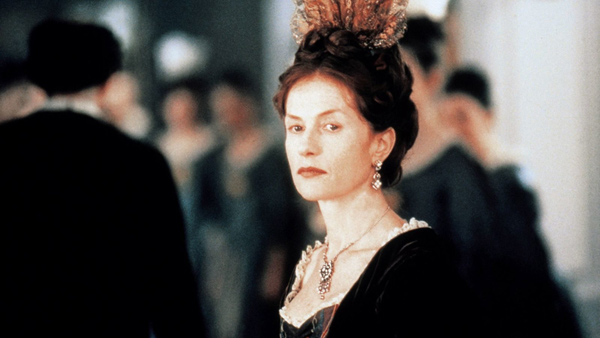 The King's Daughters (aka Saint-Cyr) (2000)
Mazuy premiered in Un Certain Regard at the 2000 Cannes Film Festival with Saint-Cyr, an adaptation of the novel by Yves Dangerfield. Likely Mazuy's most internationally renowned work thanks to the presence of Isabelle Huppert, it's a period piece examining the line between morals and desire in the court of Louis XIV (Jean-Pierre Kalfon). His wife, the fastidious and learned Madame Marquise de Maintenon (Huppert) is intent on the success of an all-girls school she has developed, wherein young women from the region are plucked to be educated and conditioned for optimum social standing.
Huppert is incredibly fresh-faced, straddling an awkward divide between teacher and society figure, beginning to learn her best intentions are, alas, often futile. Complex and often subtle tensions with several members of amongst the student body leads to her manhandling of the playwright Racine (Jean-Francois Balmer), who she forces to write new material for the young women to perform as a vehicle for them to learn the virtue of containing one's emotions and eluding the nagging temptation of base desires. Gorgeously shot by Thomas Mauch (the DP of Herzog's classics Aguirre: The Wrath of God and Fitzcarraldo), it's a sly, downbeat portrait of period court politics bolstered by Huppert who wonderfully exudes the complex subtleties of a woman on the verge of sloughing off her naivete. Jeremie Renier (who would later play Huppert's son in Joachim Lafosse's 2006 title Private Property and this year's Frankie) is also on hand as an amorous young man attempting to court one of her students, which doesn't end well.
Of Women and Horses (2011)
Mazuy went to Locarno with Of Women and Horses in 2011 (not to be confused with Monika Treut's Of Girls and Horses or Benedikt Erlingsson's Of Horses and Men), co-written by Simon Reggiani (part of the cast of Saint-Cyr) and Francois Begaudeau. Easily Mazuy's weakest offering in her filmography, Marina Hands (of Pascale Ferran's Lady Chatterley, 2006) stars as Gracieuse, a working-class woman who desires nothing more than to become a world-renowned dressage champion. Weaseling her way under the tutelage of famed horse-trainer Franz (Bruno Ganz), Gracieuse proves to be more on the demented spectrum of headstrong stereotyping, and basically does everything she can to undermine her own success in the fast-track to equestrian stardom.
Ganz's partner, Josephine (an underutilized Josiane Balasko) has Franz under thumb, the owner of the training stable who was once romantically involved with him. Franz sees Gracieuse's talents as a way to reinvent himself, which culminates in a predictable, beat-by-beat, (and at times nonsensical) two-pronged narrative approach to self-fulfillment and agency. The inclusion of sometimes hokey musical cues and Hands' characterization (a lack of back story makes her seem more insane than compelling) makes Of Women and Horses a bit tedious.
Paul Sanchez is Back! (2018)
Easily one of the most overlooked gems of 2018 is Mazuy's comeback, Paul Sanchez is Back! (named one of Cahiers du Cinema's top 10 films of the year). Scripted by Yves Thomas (co-writer on The King's Daughters), Laurent Lafitte stars as Sanchez, a notorious criminal who murdered his wife years prior and eluding capture. Suddenly, he's resurfaced, attempting to speak with police as a means to tell his side of the story. But the film is really about Marion (Zita Hanrot of Philippe Faucon's Fatima, 2015), a young cop who sees Paul Sanchez as an opportunity to make a name for herself, which requires her to break from protocol in order to catch him all by herself…A puzzling amalgamation of genres, including police thriller/procedural, Paul Sanchez is Back! exists in the same off-key nexus as something like Serge Bozon's Tip Top (2013), a narrative which skirts around gonzo whilst making subversive commentary on racial, cultural and political politics of rural regions (here being Le Var, presented as an unappealing nether region of the Côte d'Azur).
The Mazuy Retrospective runs from November 15-17 at Film at Lincoln Center.