Film Festivals
2013 Sundance Film Fest: Returnees Jehane Noujaim and Kim Longinotto Among 12 in World Cinema Docu Comp
While the US doc lineup is leaning hard-nose, the international competition is looking a lot more varied, with eight of the twelve slots being filled with world premieres. Running with this year's international headlines and coming partially from the source itself, Mike Lerner and Maxim Pozdorovkin's Pussy Riot – A Punk Prayer will make its debut running between art and politics. Profiling the life and challenges of individuals, The Stuart Hall Project by helmer John Akomfrah (who two years ago released The Nine Muses) and Andy Heathcote The Moo Man. Long a contributor to the non-fiction filler of Entertainment Tonight and Dr. Phil, Marc Silver's directorial debut, Who is Dayani Cristal? delves into pure cinematic mystery. A trio of IDFA preemed titles in Tinatin Gurchiani's The Machine Which Makes Everything Disappear, Qi Zhao's Fallen City, and Dylan Mohan Gray's Fire in the Blood. Among the returnees to Park City we find Control Room's Jehane Noujaim (with The Square) and Rough Aunties' Kim Longinotto (with Salma). All 12 in the running below:
Fallen City / China (Director: Qi Zhao) — Fallen City spans four years to reveal how three families who survived the 2008 Sichuan earthquake to embark on a journey searching for hope, purpose, identity, and to rebuild their lives in a new China torn between tradition and modernity. North American Premiere
Fire in the Blood / India (Director: Dylan Mohan Gray) — In the late 1990s and early 2000s, Western governments and pharmaceutical companies blocked low-cost antiretroviral drugs from reaching AIDS-stricken Africa, causing 10 million or more unnecessary deaths. An improbable group of people decided to fight back. North American Premiere
Google and the World Brain / Spain, United Kingdom (Director: Ben Lewis) — In the most ambitious project ever conceived on the Internet, Google has been scanning the world's books for 10 years. They said the intention was to build a giant digital library, but that involved scanning millions of copyrighted works. World Premiere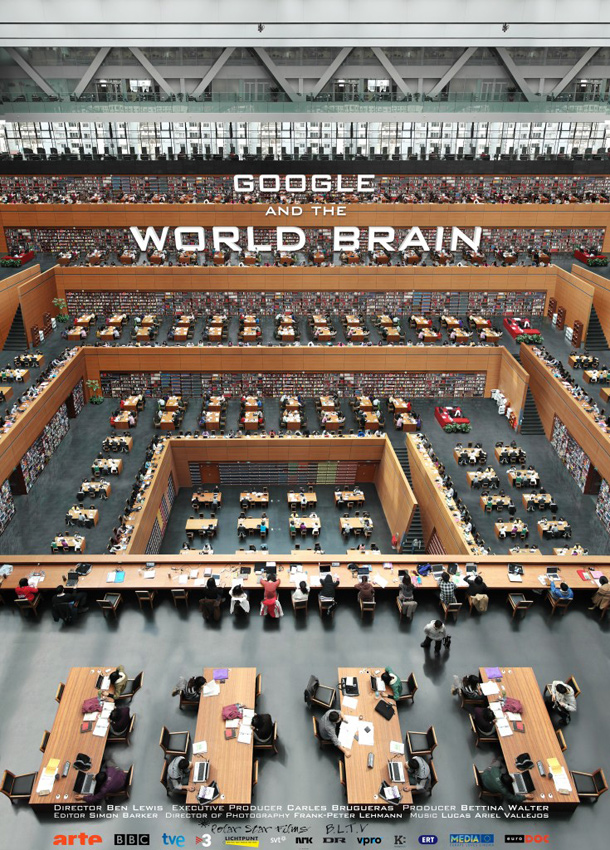 The Machine Which Makes Everything Disappear / Georgia, Germany (Director: Tinatin Gurchiani) — A film director casting a 15-23-year-old protagonist visits villages and cities to meet people who answer her call. She follows those who prove to be interesting enough through various dramatic and funny situations. North American Premiere
The Moo Man / United Kingdom (Directors: Andy Heathcote, Heike Bachelier) — A year in the life of heroic farmer Steve, scene stealing Ida (queen of the herd), and a supporting cast of 55 cows. When Ida falls ill, Steve's optimism is challenged and their whole way of life is at stake. World Premiere
Pussy Riot – A Punk Prayer / Russian Federation, United Kingdom (Directors: Mike Lerner, Maxim Pozdorovkin) — Three young women face seven years in a Russian prison for a satirical performance in a Moscow cathedral. But who is really on trial: the three young artists or the society they live in? World Premiere
A River Changes Course / Cambodia, U.S.A. (Director: Kalyanee Mam) — Three young Cambodians struggle to overcome the crushing effects of deforestation, overfishing, and overwhelming debt in this devastatingly beautiful story of a country reeling from the tragedies of war and rushing to keep pace with a rapidly expanding world. World Premiere
Salma / United Kingdom, India (Director: Kim Longinotto) — When Salma, a young girl in South India, reached puberty, her parents locked her away. Millions of girls all over the world share the same fate. Twenty-five years later, Salma has fought her way back to the outside world. World Premiere
The Square (El Midan) / Egypt, U.S.A. (Director: Jehane Noujaim) — What does it mean to risk your life for your ideals? How far will five revolutionaries go in defending their beliefs in the fight for their nation? World Premiere
The Stuart Hall Project / United Kingdom (Director: John Akomfrah) — Antinuclear campaigner, New Left activist and founding father of Cultural Studies, this documentary interweaves 70 years of Stuart Hall's film, radio and television appearances, and material from his private archive to document a memorable life and construct a portrait of Britain's foremost radical intellectual. World Premiere
The Summit / Ireland, United Kingdom (Director: Nick Ryan) — Twenty-four climbers converged at the last stop before summiting the most dangerous mountain on Earth. Forty-eight hours later, 11 had been killed or simply vanished. Had one, Ger McDonnell, stuck to the climbers' code, he might still be alive. International Premiere
Who is Dayani Cristal? / United Kingdom (Director: Marc Silver) — An anonymous body in the Arizona desert sparks the beginning of a real-life human drama. The search for its identity leads us across a continent to seek out the people left behind and the meaning of a mysterious tattoo. World Premiere.