2023 Cannes: Debut Films by Molly Manning Walker, Felipe Galvez & Delphine Deloget Sprinkle the Un Certain Regard Section
With the likes of Return to Seoul, Godland, Corsage, War Pony and The Worst Ones, last year's Un Certain Regard section was a vintage edition. This year's batch of seventeen international titles include some highly anticipated items already on our radar. in our opinion, Thierry Frémaux will likely bump up the number by two or three more offerings. Among the trio of eyebrow-raisers directorial debuts we find Molly Manning Walker (How to Have Sex), Felipe Galvez (Los Colonos) & Delphine Deloget (Rien a Perdre) — we predicted that all three filmmakers would find themselves in some section of the festival. Joining them in Un Certain Regard section alumni we have the likes of Monia Chokri (Simple Comme Sylvain), João Salaviza and Renée Nader Messora (The Burti Flower), Warwick Thornton (The New Boy) and Stéphanie Di Giusto (Rosalie).
Completely off our radar we could include Moroccan filmmaker Asmae El Moudir who brings The Mother of All Lies – it tells the story of Asmae, a 28-year-old Moroccan woman filmmaker doesn't have any pictures of herself as a child. The only one her mother could provide is an old photograph damaged by time, where we can barely recognize a little girl in the background. Add to that Sudanese filmmaker Mohamed Kordofani who brings Goodbye Julia -which tells the story of Mona — a northern Sudanese retired singer in a tense marriage — tries to make amends by taking in the deceased's southern Sudanese widow, Julia, and her son, Daniel, into her home. From the Democratic Republic of the Congo we have multidisciplinary artist Baloji's debut (which stars Belgian actors Marc Zinga and Lucie Debay) Augure sees Koffi, who was cast out by his mother after being considered a zabolo (sorcerer) return after a 15-year absence, Koffi returns to Lubumbashi to pay back the former's dowry. We also have Kamal Lazraq's Les meutes (aka Hounds) which takes place in working-class suburbs of Casablanca. The project was Cinéfondation competition winner back in '11.
Wang Bing is not the only filmmaker to premiere two films in the same year, Anthony Chen will have that distinction as well moving from Sundance with Drift and now Cannes with The Breaking Ice. Staying in Asia, in more of the sections' debut features we find Mongolian filmmaker Zoljargal Purevdash with If Only I Could Hibernate and Hopeless by Kim Chang-hoon. Rodrigo Moreno presents Los Delincuentes and tandem Ali Asfari and Alireza Khatami will showcase Terrestrial Verses. Le Regne Animal by Thomas Cailley (#28 on our Most Anticipated films list) will open the Un Certain Regard section.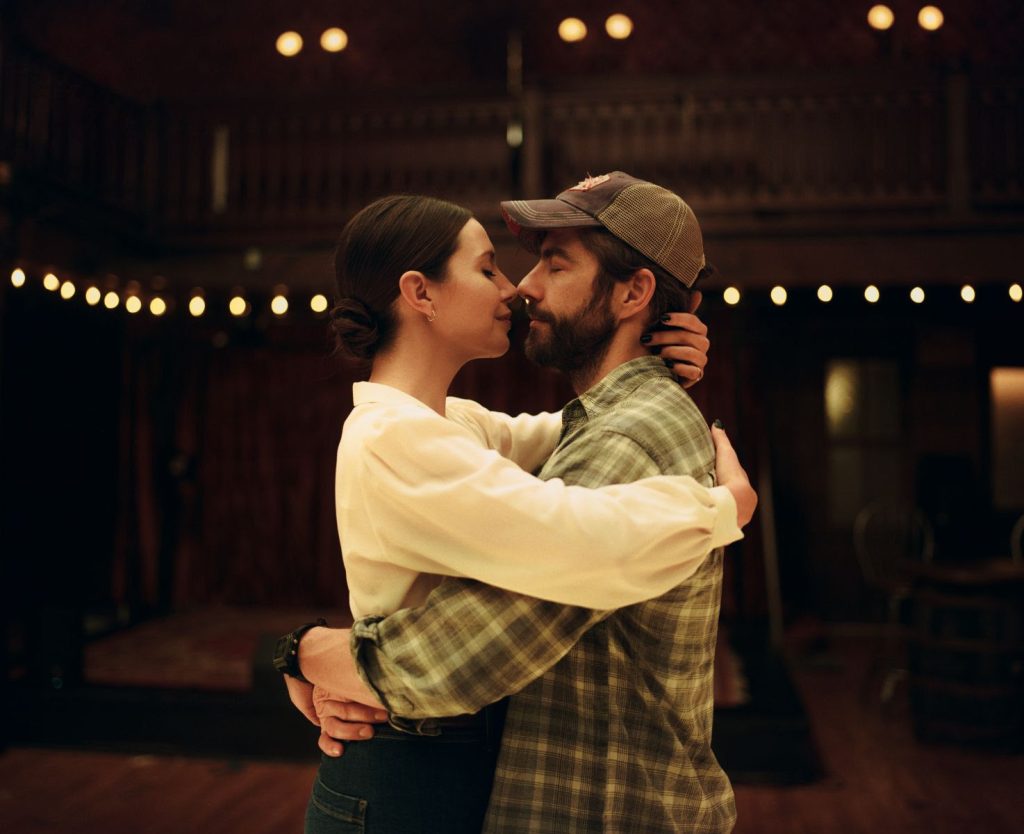 "Los Delincuentes" ("The Deliquents"), Rodrigo Moreno
"How to Have Sex," Molly Manning Walker
"Goodbye Julia," Mohamed Kordofani
"Crowra (The Burti Flower)," João Salaviza & Renée Nader Messora
"Simple Comme Sylvain," Monia Chokri
"Kadib Abyad" ("The Mother of All Lies"), Asmae EL Moudir
"Los Colonos" ("The Settlers"), Felipe Galvez
"Augure" ("Omen"), Baloji Tshiani
"The Breaking Ice," Anthony Chen
"Rosalie," Stéphanie Di Giusto
"The New Boy," Warwick Thornton
"If Only I Could Hibernate," Zoljargal Purevdash
"Hopeless," Kim Chang-hoon
"Terrestrial Verses," Ali Asfari & Alireza Khatami
"Rien a Perdre," Delphine Deloget
"Les Meutes," Kamal Lazraq
"Le Regne Animal," Thomas Cailley – OPENER