Film Festivals
Best of Fest: Nicholas' Top Five Films from the 2013 Sundance Film Festival
#5. Stoker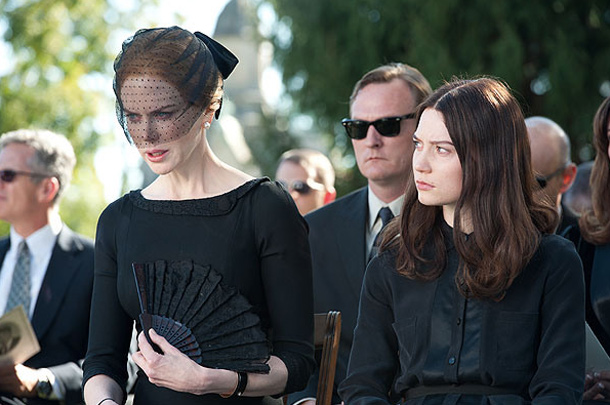 South Korean auteur Park Chan-wook makes his English language debut about a creepy dysfunctional family in a gothic old house from a screenplay by Wentworth Miller. Brilliantly edited, featuring some lavish visual sequences and a unique sound design are only a few of the more obvious assets of Stoker, which, as many seem to have a problem with, is hardly an exercise in subtlety. But fans of the enigmatic director's previous works, including his inimitable Revenge trilogy, should feel right at home in this effort, which does for the Addams Family what his last film Thirst did for Therese Raquin. And Nicole Kidman is put to excellent use as a creepy/clingy matriarch.
#4. Magic Magic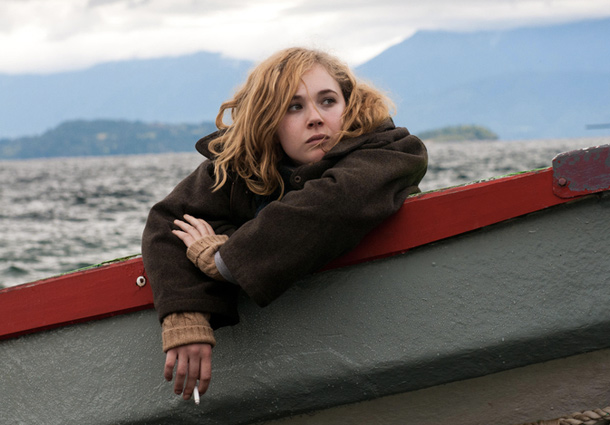 Truth be told, this title works as an excellent companion piece to Sebastian Silva's other Michael Cera starring Sundance entry, Crystal Fairy, but this one has the dramatic edge since it's a creepy and sometimes unsettling little yarn about madness. Silva sets a slow boil about a group of young twentysomethings that make a trip to South Chile which quickly becomes the breeding ground for strange encounters with puppies, sheep, and other symbolic details. Cera gets to step outside of his comfort zone as a young gay man still unable to come out of the closet, even though his orientation is a bit obvious to everyone else. While he's the comic relief, the real triumph is a discomforting performance from Juno Temple, at last given room to expand beyond sex pot rebellious teen for a lead performance that's captivatingly good. A cherry on the cake is Christopher Doyle's pristine cinematography.
#3. Mother of George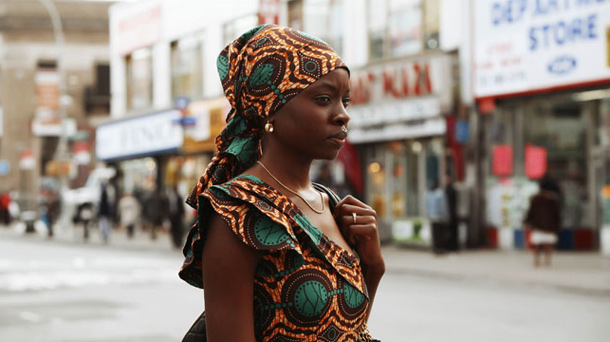 Andrew Dosunmu's sophomore film happens to be the most innovative film that played in the competition as far as the visual language of cinema goes. Thankfully, Bradford Young won best cinematography (also for his work in Ain't Them Bodies Saints) this year, but the beautiful magic of Mother of George doesn't stop there. Mining the drama surrounding the rich and rigidly observed traditions of the Nigerian immigrant community in Brooklyn, Dosunmu's latest centers on an excellent performance from Danai Gurira as well as support from the magnificent Isaach de Bankole. While the narrative thrust is simple, Dosunmu pushes us to read between the lines, and observe the cues and clues his images convey.
#2. The East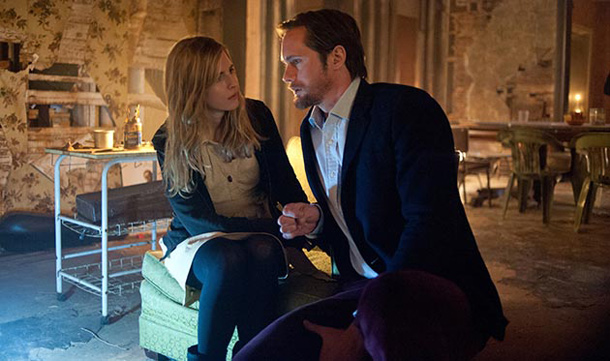 Zal Batmanglij's hotly anticipated followup to Sound of My Voice is a worthy predecessor, and also stars and was co-written by the ethereal BritMarling. Exploring similar themes of infiltration, this thriller about the inner workings of an eco-terrorist group is smartly written and nicely executed. Produced by Tony and Ridley Scott, The East also features an excellent supporting cast, including Aleksander Sarsgaard, Ellen Page, and, best of all, Patricia Clarkson.
#1. Fruitvale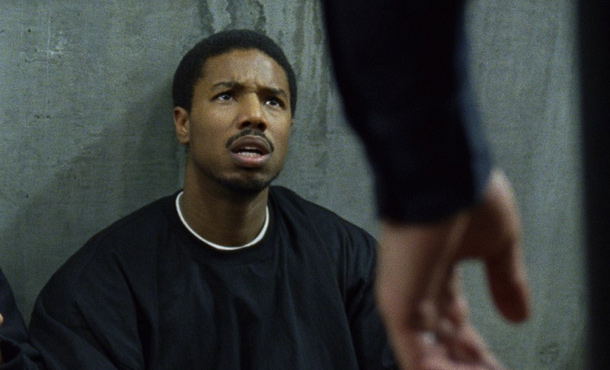 Definitely the most emotionally gripping film to screen at Sundance 2013 was the debut of Ryan Coogler, which also happened to take home this year's Grand Jury Prize. Featuring a well written screenplay, also from Coogler, great cinematography from Rachel Morrison (who also did excellent work on recent titles like Sound of My Voice and Any Day Now), this film documents the last day in the life of Oscar Grant, a 22 year old black male killed senselessly by police in the early hours of New Year's Day, 2009. What elevates the film beyond sensationalism or melodrama is a trio of very fine performances, most notably from lead Michael B. Jordan. Supporting him are Octavia Spencer, who should need no introduction at this point, and the underrated Melonie Diaz as his girlfriend.