Exclusive: Poster for Lei Yuan Bin's "I Dream Of Singapore"
The 70th edition of the Berlin International Film Festival begins Thursday and among the selections in the Panorama section (it premiered at last year's Singapore International Film Festival) we find Lei Yuan Bin's I Dream Of Singapore. We received the exclusive first look at the poster one sheet – click to enlarge.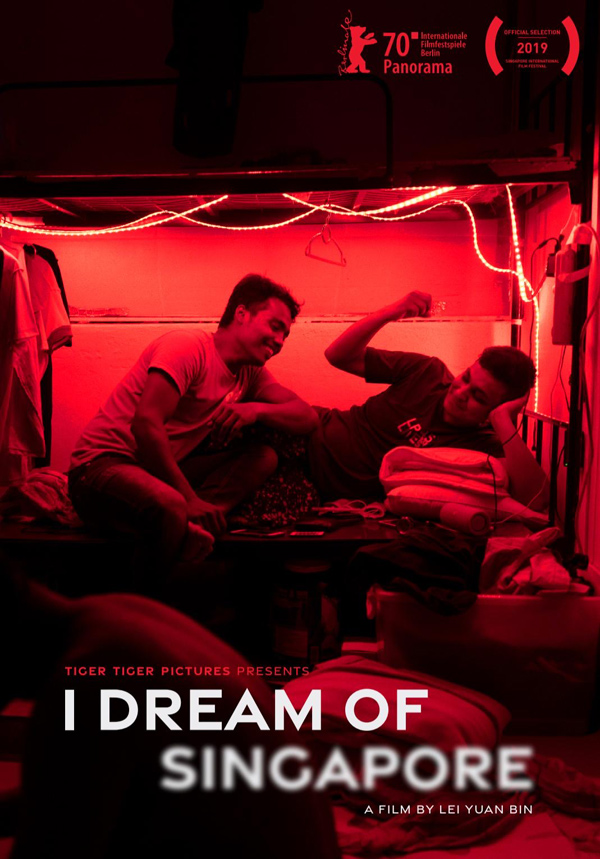 From the festival:
Singapore, Asia's richest country, is a dream destination for the people of Bangladesh. Not only can they find work there but also, supposedly, greater legal security. But the reality for migrant workers is very different, and many companies are quick to shirk their responsibilities as soon as problems arise. Until his serious accident at work, Feroz had a bed in modest workers' quarters on the outskirts of the city. Now he is dependent on the help of local human rights organisation Transient Workers Count Too (TWC2) to avoid ending up on the streets. Feroz's days are long and bleak until he can return to his family in Bangladesh. There is no future for him in Singapore; the construction industry has chewed him up and spat him out. Meanwhile in Bangladesh, the next generation is already waiting for a job in Singapore. The futuristic-looking luxury hotel Marina Bay Sands, with its three towers spanned by an enormous rooftop swimming pool, is a dazzling symbol of Singapore's almost boundless boom. Lei Yuan Bin accompanies Feroz and TWC2 manager Ethan with his camera from Singapore to Bangladesh, revealing in striking images two extremes of wealth and poverty.