Top 100 Most Anticipated Films of 2013: #88. Liza Johnson's Hateship Friendship
By Eric Lavallee on January 10, 2013
@ioncinema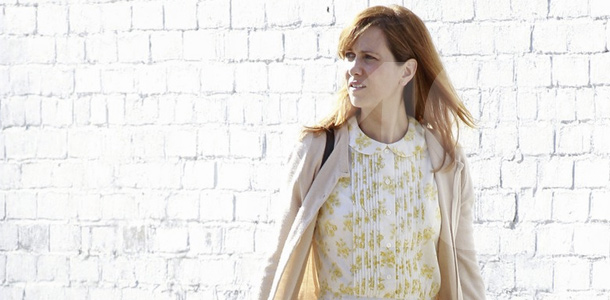 Hateship Friendship
Director: Liza Johnson
Writer(s): Mark Poirier (Smart People, Goats)
Producer(s): Robert Ogden Barnum, Michael Benaroya, Cassian Elwes, Jamin O'Brien, Dylan Sellers
U.S. Distributor: Rights Available
Cast: Guy Pearce, Kristen Wiig, Hailee Steinfeld, Nick Nolte
I might not have connected with Liza Johnson's Cannes-selected Return (Linda Cardellini is nominated for an Indie Spirit Best Actress award) but I'm looking at her sophomore film as what we have come to expect from an Alexandre Payne-ish type film: placing an atypical cast of flawed characters in an extreme situation. If the foursome of Guy Pearce, Kristen Wiig, Hailee Steinfeld and Nick Nolte offer some emotional bravura, then Johnson might be the second to successfully adapt an Alice Munro story for the big screen following Sarah Polley before her with Away From Her. Worth noting: Beginners' Cinematographer Kasper Tuxen lenses.
Gist: Based on Alice Munro's Hateship, Friendship, Courtship, Loveship, Marriage, Johanna Parry (Kristen Wiig), a quiet caregiver, starts a new job working for an elderly Mr. McCauley (Nick Nolte) and his teenage granddaughter Sabitha (Hailee Steinfeld). A cruel trick by Sabitha lands Johanna in an awkward one-way relationship with Ken (Guy Pearce), Sabitha's estranged father but her newfound ambition and desire gives her courage to transform her awkward doom into real contentment.
Release Date: With no distribution deal in place, I imagine this will hit a festival such as TIFF for a big premiere.

Eric Lavallée is the founder, editor-in-chief and film critic at IONCINEMA.com (founded in 2000). Eric splits his time between his home base in Montreal, NYC, and is a regular at Sundance, Cannes and TIFF. He has a BFA in Film Studies at the Mel Hoppenheim School of Cinema. In 2013 he served as a Narrative Competition Jury Member at the SXSW Film Festival. Top Films From Contemporary Film Auteurs: Almodóvar (Talk to Her), Coen Bros. (Fargo), Dardennes (La Promesse), Haneke (Caché), Hsiao-Hsien (Three Times), Kar-wai (In the Mood for Love), Kiarostami (Taste of Cherry), Lynch (Mulholland Dr.), Tarantino (Pulp Fiction), Van Sant (My Own Private Idaho), von Trier (Breaking the Waves)
You may also like...
Trieste Kelly Dunn
"I focused on feeling wronged and that something was taken from her, and that taking it from someone else who deserved it felt heroic and right, despite it being wrong and irrational." Read more

Review

Interviews

In Theaters

18 Apr

11 Apr

04 Apr

02 Apr

28 Mar

21 Mar

14 Mar

07 Mar

28 Feb

Masthead

Facebook