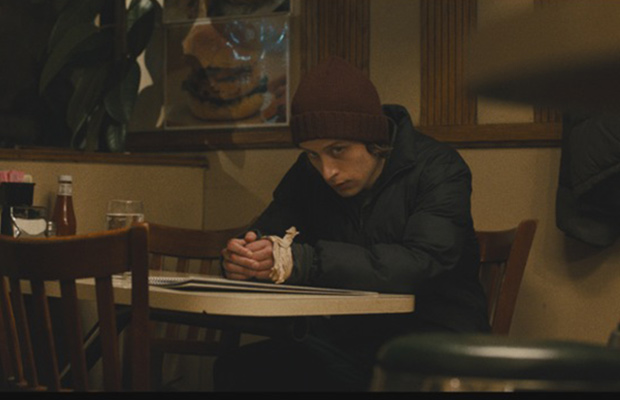 Gabriel
Director: Lou Howe
Writer(s): Lou Howe
Producer(s): Luca Borghese, Ben Howe
U.S. Distributor: Rights Available
Cast: Rory Culkin, Emily Meade, Lynn Cohen, David Call, Alexia Rasmussen, Louisa Krause
A directorial debut that has been kicking around numerous indie financial support groups (Cinereach, IFP, Annenberg Feature Film Grant by the Sundance Institute) for some time, the Filmmaker Magazine's 25 New Faces of Independent Film of 2013 named Lou Howe's Gabriel is indie drama the way we like it: dark and disturbing.
Gist: A young man searches obsessively for a girl from his past, convinced that she is the solution to his problems. Over the course of his journey, his perception of the world begins to slip away from reality. His family tries to prevent him from endangering himself, but he struggles to continue, growing desperate and erratic as he closes in.
Release Date: This could land at Tribeca, TIFF or any European film fest looking to fill their American indie quota.
Eric Lavallée is the founder, editor-in-chief and film critic at IONCINEMA.com (founded in 2000). Eric splits his time between his home base in Montreal, NYC, and is a regular at Sundance, Cannes and TIFF. He has a BFA in Film Studies at the Mel Hoppenheim School of Cinema. In 2013 he served as a Narrative Competition Jury Member at the SXSW Film Festival. Top Films From Contemporary Film Auteurs: Almodóvar (Talk to Her), Coen Bros. (Fargo), Dardennes (La Promesse), Haneke (Caché), Hsiao-Hsien (Three Times), Kar-wai (In the Mood for Love), Kiarostami (Taste of Cherry), Lynch (Mulholland Dr.), Tarantino (Pulp Fiction), Van Sant (My Own Private Idaho), von Trier (Breaking the Waves)
You may also like...
Review

Interviews

In Theaters

31 Jul

24 Jul

17 Jul

10 Jul

03 Jul

01 Jul

19 Jun

17 Jun

12 Jun

05 Jun

03 Jun

Masthead

Facebook

Lance Edmands (Bluebird)
"We discussed how much of the look would be inspired by this era, the last time people really had the money to renovate things. The house that the main family lives in was totally empty and falling apart when we picked it." Read more