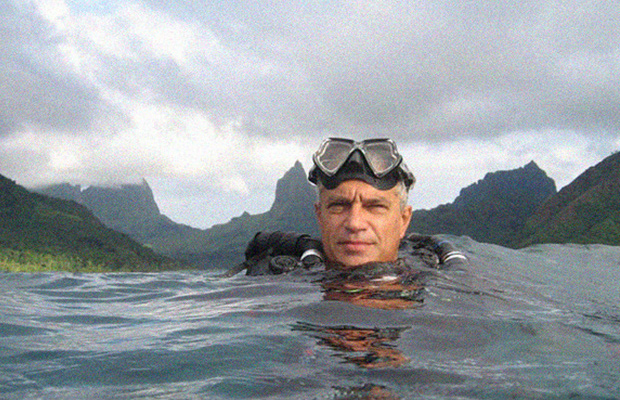 We're not sure if Redford's character in All is Lost spent much time visiting the ocean floors, but he might have noticed that some fish friends were absent. Louie Psihoyos blasted into public consciousness with single issue/Oscar winning docu The Cove and his "sequel" promises to stir up auds and promisingly address issues that the Al Gore docu An Inconvenient Truth mysteriously left out. The problem with damn documentary filmmakers are productions don't have clear "end" dates – and while mention of the project initially began in 2012, we could be another year away from The Heist materializing into the high buzz docu it promises to be. In the mean time…stick to eating plants.
Gist: Written by Mark Monroe, although largely ignored by the media and politicians, collapsing biodiversity critically undermines society. Our civilization is founded on planet earth's ecosystems. As species are lost, ecosystems change. Lose too many species and the change could be catastrophic for humanity. We have to preserve enough wild spaces for other creatures to thrive.
Production Co./Producers: Olivia Ahnemann & Insurgent Media's Fisher Stevens
Prediction: Out-of-competition Documentary Premiere would best fit this item.
U.S. Distributor: Rights Available
More 2014 Sundance Film Festival Predictions
Eric Lavallée is the founder, editor-in-chief and film critic at IONCINEMA.com (founded in 2000). Eric splits his time between his home base in Montreal, NYC, and is a regular at Sundance, Cannes and TIFF. He has a BFA in Film Studies at the Mel Hoppenheim School of Cinema. In 2013 he served as a Narrative Competition Jury Member at the SXSW Film Festival. Top Films From Contemporary Film Auteurs: Almodóvar (Talk to Her), Coen Bros. (Fargo), Dardennes (La Promesse), Haneke (Caché), Hsiao-Hsien (Three Times), Kar-wai (In the Mood for Love), Kiarostami (Taste of Cherry), Lynch (Mulholland Dr.), Tarantino (Pulp Fiction), Van Sant (My Own Private Idaho), von Trier (Breaking the Waves)
You may also like...
Trieste Kelly Dunn
"I focused on feeling wronged and that something was taken from her, and that taking it from someone else who deserved it felt heroic and right, despite it being wrong and irrational." Read more

Review

Interviews

In Theaters

18 Apr

11 Apr

04 Apr

02 Apr

28 Mar

21 Mar

14 Mar

07 Mar

28 Feb

21 Feb

Masthead

Facebook