Interviews
2015 Sundance Trading Card Series: #22. Antonio Campos (James White)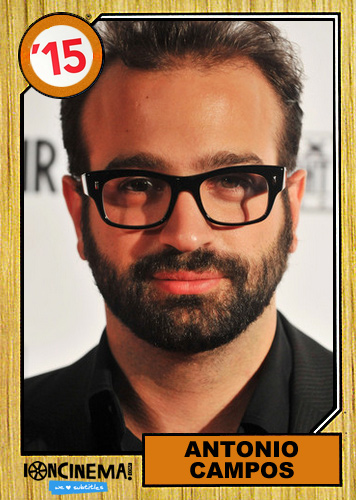 Eric Lavallee: Name me three of your favorite "2014 discoveries" …
Antonio Campos: Black Mirror (TV series). People Who Eat Darkness (Book). Nilsson Schmilsson by Harry Nilsson (album).
Lavallee: Christopher Abbott plays the titular James White (he has also contributed to two other films in your canon). What facets/traits was Josh Mond looking for in his lead?
Campos: A better looking version of himself.
Lavallee: The Borderline Films crew have a knack for unearthing talent (we've seen the likes of Rosemarie DeWitt, Ezra Miller, Zoe Lister Jones, Elizabeth Olsen, David Call, Emory Cohen, Michael Stuhlbarg) make debuts parading through your films. Could you discuss the casting process and ultimately, are the roles assigned by a jury vote of three?
Campos: We trust our casting directors when they say someone is great. When it comes to actually auditioning, we've learned so much over the years from Susan Shopmaker on how to work with actors in the room. Beyond that, we trust our instincts. If you feel like you want to watch and listen to this person for a couple hours, that's a good place to start. And the decision for casting is never by a vote of three. Whenever we work as producers, we discuss the major choices like casting, but the director always has the final vote when it comes to creative decisions.