Interviews
2015 Sundance Trading Card Series: #23. Sean Durkin (James White)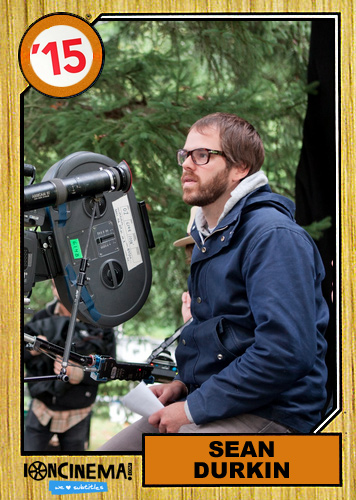 Eric Lavallee: Name me three of your favorite "2014 discoveries"…
Sean Durkin: Jesse Marchant's self titled album was my favorite of the year. I read "Stoner" by John Williams for the first time this year and was so deeply moved. I saw a play in London called SPINE by Clara Brennan. Absolutely incredible writing.
Lavallee: Whether it be the thematic links in shorts and then features found in Antonio's body of work, or Mary Last Seen as a leaf belonging to the MMMM experience, and now 1009 as an emotional extension of Josh Mond's James White, would it be fair to state that the short serves as an exploratory exercise in form, shape for the eventual feature?
Durkin: Absolutely. I think any time you get behind a camera you explore and learn. 1009 is much different in style than James White, but was a huge step towards discovering what James White would ultimately be.
Lavallee: With "Simon", "Martha" and now "James" we have a trio of titular identity struggled individuals. Is it an odd coincidence or overtly strategic on your part to have the main protag's name in the title?
Durkin: It's definitely a coincidence. I think so anyway. Or maybe its just a lack of creativity on our part.